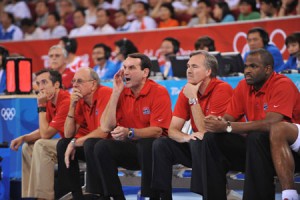 It was an honor to play Brian's (Goorjian) team. I thought they've been the most difficult team for us to defend. Their offense is so well-conceived for their personnel. The future is extremely bright (for Australia). In college, we are able to develop a program and I think what's Brian has done is develop a great program with the Australian team.


Sorry, but you must become a premium subscriber to view the rest of this post.

Join now by visiting the PREMIUM MEMBERSHIP link at the top of the page, where you can learn more about the benefits of a Blue Devil Nation Premium membership.