The Duke Blue Devils held practice #12 today in the Mike Krzyzewski Center for Athletic Excellence Practice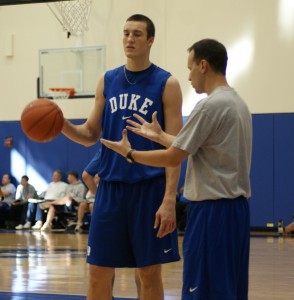 Facility.  The Blue Devils were coming off a hard fought scrimmage where they had ACC refs come in the previous days.
Since the start


Sorry, but you must become a premium subscriber to view the rest of this post.

Join now by visiting the PREMIUM MEMBERSHIP link at the top of the page, where you can learn more about the benefits of a Blue Devil Nation Premium membership.