So, you just got back from a visit to Duke.  Can you tell me a little bit about the visit?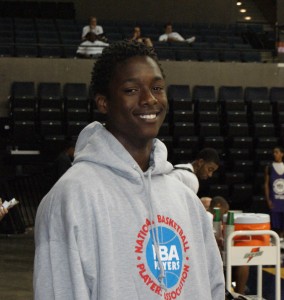 I thought it was great to down there and get a full feel of just what Duke University is all about and what the basketball team was like and how the players were treated.
What was the atmosphere like?
I would say that they act in a very professional manner.  Academically?  It rates really high for them and that the players there are treated with a lot of respect from Coach K and the staff as a whole.  I thought the practice facility was very impressive.  They had two gyms in there and that was nice.  They also had a very large weight room.
I understand you sat with 2010 commitment Andre Dawkins during the game …


Sorry, but you must become a premium subscriber to view the rest of this post.

Join now by visiting the PREMIUM MEMBERSHIP link at the top of the page, where you can learn more about the benefits of a Blue Devil Nation Premium membership.
This post is also available for individual purchase, but you need to login or register first.