[private]How did you treat the off week?
I'm taking six classes right now.  So, I had a take home mid term that is due tomorrow.  It wasn't really a week off.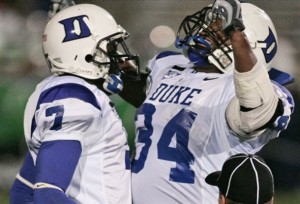 Did you get distracted by football on TV?
No, I tried to stay on it.  I try to go to the library for at least a couple of hours.  I did find some time to relax and the off week helped me get my legs back under.
What was your routine or thoughts in the off week?
It's a lot of fun knowing we are getting ready to hit this last seven game stretch. Especially for me in that it is my senior season.  Any time you have a bye week, you are anxious to get back out there.  As a team we are ready to get back out there and compete.  We want to get that bitter taste out.  Once we looked at film we started immediately looking toward the future.[/private]