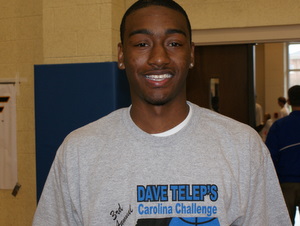 Before we get to the latest recruiting information, let me tell you what's coming to Blue Devil Nation Premium this week.  We'll have an informative interview with Harrison Barnes and comments from one of his AAU coaches.  BDN's Andrew Slater was on the scene at the Pittsburgh Jam Fest.  Slater will have the latest, including interviews with Kyrie Irving, Ray McCallum and more.  Both of us will offer scouting reports on prospects we see firsthand this week as well.  Then there is some hot information on visits, but you have to be a member to see that.
Here is the latest on the recruiting trail from BDN, a source you can trust. 


Sorry, but you must become a premium subscriber to view the rest of this post.

Join now by visiting the PREMIUM MEMBERSHIP link at the top of the page, where you can learn more about the benefits of a Blue Devil Nation Premium membership.