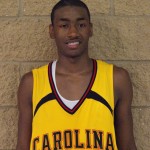 As you know by now, John Wall selected Kentucky as his college destination. There is little else to do than move on for Duke and they will move on. Duke will now turn their sole attention to other prospects and will hit the road hard in July when coaches are allowed at AAU events. I have decided to discuss the details of Walls decision on our premium message board. There you will hear a little bit about what went on behind the scenes leading up to the decision and some candid comments about the process.  Wall will sign his LOI on Wednesday.
BDN is covering the Tournament of Champions this weekend and many more tournaments, so stay tuned for plenty of action.
Also, check out our new links section in the menu above. I feel you will like the way Susan set them up.