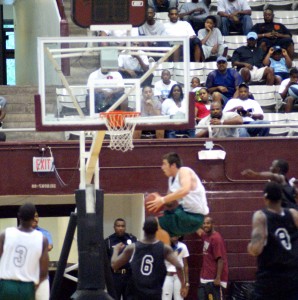 DURHAM, N.C. – Duke sophomore Olek Czyz had arthroscopic surgery on his right knee last week to remove loose cartilage. The surgery was successfully performed by Dr. Dean Taylor and Czyz is expected to be out of action for the next four weeks.
"Olek had a minor knee surgery last week and is expected to make a full recovery," said head coach Mike Krzyzewski. "We are looking forward to Olek getting back out on the court to continue his development in our program."
Czyz, a Reno, Nevada, product, played in 13 games as a true freshman. He scored eight points and grabbed 12 rebounds in 51 minutes. Czyz helped the Blue Devils to a 30-7 record, the ACC Championship and a Sweet 16 appearance in 2008-09.