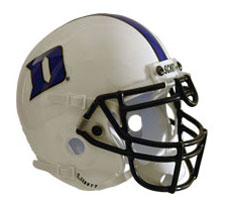 Coach David Cutcliffe and staff are looking forward to working with Nick Sink who has been recruited to play tight end for the Blue Devils.  But before he concentrates on football, Sink will finish out his senior basketball season with Forsyth Country Day.  BDN caught up to Nick during the Glaxo Invitational where he scored 22 points in the game we watched, hitting three treys along the way.  Sink who mans the middle for his team showed that he is a good athlete that can float out to extend the oppositions defense.  Here is


Sorry, but you must become a premium subscriber to view the rest of this post.

Join now by visiting the PREMIUM MEMBERSHIP link at the top of the page, where you can learn more about the benefits of a Blue Devil Nation Premium membership.