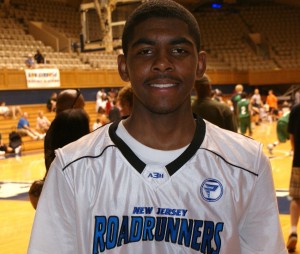 This edition of High School Hoops 2010 includes a Holiday Tournament action wrap up and coverage of teams recommencing their normal game schedules. There are updates on committed Duke players Tyler Thornton, Josh Hairston, and Kyrie Irving as well as information on prospects Roscoe Smith, Austin Rivers, and J.P. Tokoto.


Sorry, but you must become a premium subscriber to view the rest of this post.

Join now by visiting the PREMIUM MEMBERSHIP link at the top of the page, where you can learn more about the benefits of a Blue Devil Nation Premium membership.