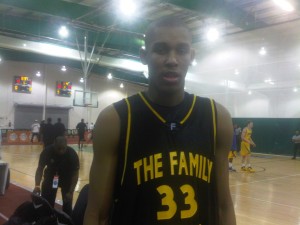 On Thursday, 6'10″ Amir Williams of Detroit Country Day visited Duke University and was able to view the team's banquet. By Saturday, he was back at work helping The Family AAU program of Detroit reach the Finals of the King James Shooting Stars Classic in Akron, Ohio. After speaking at length with Blue Devil Nation two weeks ago, he updated his situation following an early win over the Georgia Tornadoes.


Sorry, but you must become a premium subscriber to view the rest of this post.

Join now by visiting the PREMIUM MEMBERSHIP link at the top of the page, where you can learn more about the benefits of a Blue Devil Nation Premium membership.