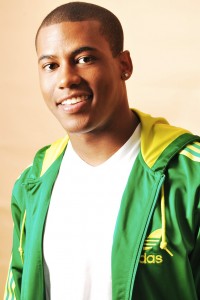 Chris Tavarez is a 5'11" 193 pound strong safety prospect from Westlake High School in Atlanta, Georgia. Chris played outside linebacker as a junior, and is being recruited by several schools to play safety. His strengths on the field are his aggressiveness, hits, and instincts. Heading into his senior year, Chris is working to improve his speed, hoping to clock a 4.3 second 40 yard time (down from about 4.5), and is always working on his fluidity and fundamentals.
Chris missed most of the spring evaluation period while he was in New Zealand, filming a new Disney movie, and thus, his recruitment is a little behind schedule. He's looking for a school with "academics first, with coaches who understand the student-athlete concept." Since his return, Chris has been getting a lot of attention from big-name academic and football programs, including Duke, Maryland, Kentucky, Harvard, Tulane, Princeton, Connecticut, Oklahoma State, Stanford, and Oregon. He plans on making several visits over the next few weeks to find a place where he'll feel "still at home" when not on the football field. Academically, Chris has an interest in sports journalism, but is still pretty much undecided on a collegiate major. He's looking for a football program that will take him "to the next level in football." 
Though Chris has received lots of interest from schools over the past few months, "Duke was the first to offer and I'm a loyal person," he said, "I went up there for junior day and they showed me so much love. All the coaches on the staff knew me. They sent me a huge envelope with a letter written by every coach on why they liked me." During his visit, he was also able to sit down and talk to Coach Cutcliffe. Growing up in Atlanta, Chris has a lot of respect for the ACC, noting that they "play differently than the SEC" and praising the conference for promoting the student-athlete. 
Chris hopes to make his decision sometime during the fall, but admits that he has "lots of places to visit and a lot of homework to do" before making a final decision. 
For Chris' highlight video, visit http://www.youtube.com/watch?v=2X77y-RXl6I.