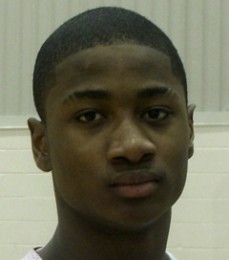 One of the kids who is already considered a star from the class of 2013 is Rodney Purvis [6-2,170 PG] who plays his high school ball for Upper Room in Raleigh, North Carolina.
How would you describe your game in your own words?
I'm real unselfish and like to get to the basket and dish out to my teammates.
Now, you're close to the youngest guy here. 
Yes sir, 2013.  I just turned 16.


Sorry, but you must become a premium subscriber to view the rest of this post.

Join now by visiting the PREMIUM MEMBERSHIP link at the top of the page, where you can learn more about the benefits of a Blue Devil Nation Premium membership.