Archives by date
You are browsing the site archives by date.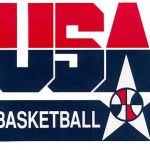 By USA Basketball Media on August 23, 2010
The 2010 USA Men's World Championship Team fought through adversity,  fended off a second half attack and edged host and defending world champion Spain 86-85 on Sunday night inside the Magic Box in Madrid, Spain. Playing in a raucous stadium filled to its 10,960 capacity, the USA's charge was led by Player of the Game […]
Posted in USA Basketball | Tagged Coach K, JSA-Spain, USA Basketball, USA FIBA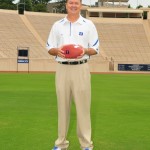 By Mark Watson on August 22, 2010
DURHAM – Duke Football held it's annual Meet the Devils Day on Saturday afternoon but before that the team participated in a two hour scriummage.  BDN was on the scene to bring you Coach Cutcliffe's comments.
Posted in Duke Football | Tagged BDN, Cutcliffe, Duke Football, Duke Football News
By Mark Watson on August 22, 2010
DURHAM – The Duke Football team held their annual Meet the Blue Devils Day Saturday afternoon in Wallace Wade Stadium as fans turned out to get an up close and personal  look at this years team.  After a two hour practice the Duke players gathered on the Wade concourse to sign 2010 posters for fans. Despite a […]
Posted in Duke Football | Tagged BDN, Duke Fan Day, Duke Football coverage, Duke Football News, Meet the Blue Devils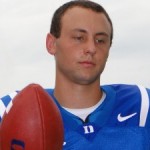 By Mark Watson on August 21, 2010
DURHAM – Here is a pre season chat with Duke startiung quarterback Sean Renfree who discusses taking over for the record setting Thaddeus Lewis. Just press play -
Posted in Duke Football | Tagged BDN, Duke Football 2010, Sean Renfree
By Duke Sports Information on August 21, 2010
DURHAM, N.C. – Redshirt sophomore Sean Renfree threw for 163 yards while senior linebacker Damian Thornton registered two sacks to highlight Duke's 90-play situational scrimmage on Friday night at Wallace Wade Stadium.   Renfree completed 12-of-23 pass attempts for 163 yards while rushing for one touchdown.  Seven of his completions covered 10 or more yards […]
Posted in Duke Football | Tagged BDN, Damian Thornton, Duke Football News, Sean Renfree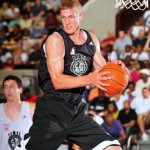 By Mark Watson on August 19, 2010
Several of the 2010-11 Duke Blue Devils participated in summer basketball events including the N.C. Pro Am and BDN breaks them down after multiple live views.  There is no doubt that this coming season will be more than just a little entertaining as Duke will almost certainly be tabbed number one in the nation in the […]
Posted in Duke Basketball | Tagged Andre Dawkins, Josh Hairston, Kyle Singler, Kyrie Irving, Mason Plumlee, Miles Plumlee, Nolan Smith, Ryan Kelly, Seth Curry, Tyler Thornton