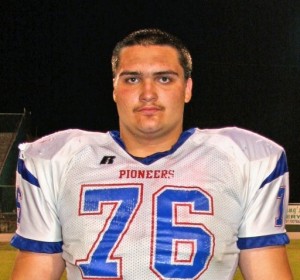 On Saturday, Duke had two commitments play in the annual Tennessee East-West All Star Game in Jefferson City, Tennessee. Lucas Patrick suited up for the West, while Cody Robinson took the field for the East. Fellow Duke commit Nick Hill was invited to play, but unable to attend. Blue Devil Nation was able to catch up with Cody Robinson just before he took the field to get his thoughts on his recent official visit to Duke and his senior year.
BDN: Can you recap your recent official visit to Duke for us?
The visit – it went great. I had a great time and met a lot of great people.
BDN: Can you talk about your relationship with the other offensive line commits?
I know all those guys now – Lucas [Patrick], Carson [Ginn], and Marcus [Aprahamian] and Matt [Skura], all those guys are really good guys. They're really good players and great people.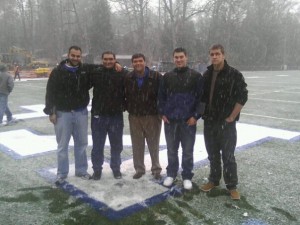 BDN: Who was your host for your official visit?
John Coleman
BDN: Did you get to spend some time with the Duke offensive linemen and coaches?
I spent a lot of time with them. I met with the coaches and went out with the players, mostly the offensive line. It was really good.
BDN: What do you and the coaches expect your role to be at Duke?
Right now, I'll be playing left guard most likely. As far as my role, we'll see when I get up there. I mean just make the older guys better, learn the system, and try to contribute in any way I can.
BDN: Can you tell us a little bit about your experience at the Tennessee East-West Game this week?
It's been a lot of fun. There are a lot of good players up here and it's been really good. Yesterday we got to go to the hospital and spend time with the kids, which was a lot of fun, just to see them happy.
BDN: Are there any other Duke commitments or prospects at the game?
Lucas Patrick is up here. Nick Hill was supposed to be up here, but he didn't make the trip. Cam Clear isn't at this game, I think he's playing basketball, but I've been keeping a close eye on him, encouraging him to…well, come to Duke.
BDN: How did your senior year end up at Warren County?
The team had some trouble, you know, we ended up 3-7, and it was a growing year. I had a good year, I ended up with just over 100 tackles and some sacks and tackles for loss. On offense, I averaged grading out in the 90s, so I had a good year on offense too.
BDN: What are your plans for the offseason?
Just working out and stuff. Working on getting stronger and faster. I'll start track – shot put and discus - probably the end of February.
BDN: When can Duke fans expect to see you on campus?
Most likely May 15.
BDN: Thanks so much, Cody, and best of luck in the East-West game.
Thanks a lot.