Archives by date
You are browsing the site archives by date.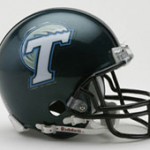 By Patrick Cacchio on July 25, 2011
After a tough September stretch of hosting Stanford and then traveling to Boston College, the Blue Devils return home on September 24 to close out the first month of the season with a homecoming game against Tulane. Duke fans would be thrilled for the Blue Devils to enter this matchup with a 2-1 record, but […]
Posted in Duke Football | Tagged BDN Football, Blue Devil Nation, Duke Football, Duke Football 2011, Duke Football 2011 Preview, Duke vs Tulane, goTULA.NEt, Orleans Darkwa, Ryan Griffin, Stephen Segari, Trent Mackey, Tulane at Duke, Tulane Football, Tulane Green Wave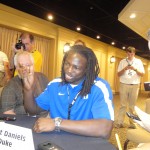 By Mark Watson on July 24, 2011
PINEHURST – BDN is on the scene at the annual ACC Kickoff Media event in scenic Pinehurst  this weekend and we'll be providing you with coverage of both Duke and other ACC teams.  We start off our coverage with a one on one interview with the always entertaining Matt Daniels.
Posted in Duke Football | Tagged BDN Video, Matt Daniels, Pinehurst, watzone
By Patrick Cacchio on July 24, 2011
Despite the recent success of Duke's All-ACC receivers Donovan Varner and Conner Vernon, the program has lacked a long, physical receiver to create match-up problems with opposing cornerbacks. On Sunday, the Blue Devils added exactly that type of player with the verbal commitment of 6'4" 180 pound wide receiver Anthony Nash. Nash had a standout […]
Posted in Duke Football | Tagged Anthony Nash, BDN Football, Blue Devil Nation, Boston College, Coach Cutcliffe, Conner Vernon, Donovan Varner, Duke, Duke Blue Devils, Duke Football, Duke Football commitments, Duke Football Wide Receiver, Football Recruiting News, Penn State, UNC
By Mark Watson on July 24, 2011
BDN caught up to Austin Rivers during the N.C. Pro Am this past Thursday.  Rivers seems relaxed in the spotlight and has been working with former Duke great Jay Williams.  After the game he was surrounded by his family who came our to see him play and the aforementioned Williams.  You will also see an […]
Posted in Duke Basketball | Tagged Austin Rivers, BDN Video, Blue Devil Nation, Jay Williams. Kyrie Irving, N.C. Pro Am, watzone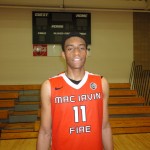 By Mark Watson on July 22, 2011
It's hot as Hades outside but it's even hotter inside Blue Devil Nation Premium as our unmatched AAU Basketball coverage continues starting mid day.  Thus far, BDN has had representatives at 95% of all the major events and that allows us to live stream information shortly after it happens on the members only message board. […]
Posted in BDN Premium Articles, Duke Basketball Recruiting News | Tagged Blue Devil Nation Premium, Duke Basketball Recruiting coverage, Jabari Parker, Shabazz Muhammad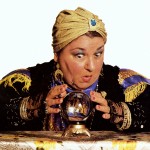 By Patrick Cacchio on July 22, 2011
So, how are you beating the heat? Well, here's a suggestion. Find yourself a cold beverage and sit down for some Football Friday here at BDN. If you aren't a BDN Premium Member yet, you're really missing out. Go ahead and join now to get the best coverage of Duke, year-round. All the cool kids […]
Posted in Duke Football | Tagged Al Golden, BDN Football, Blue Devil Nation, Blue Devils Football, Boston College, Bryn Renner, Butch Davis, Clemson, Duke, Duke Blue Devils, Duke Football, Duke Football 2011, EJ Manuel, Florida State, Football Friday, Georgia Tech, Issac Blakeney, Maryland, Miami, Mike Glennon, N.C. State, UNC, Virginia, Virginia Tech, Wake Forest