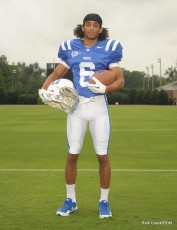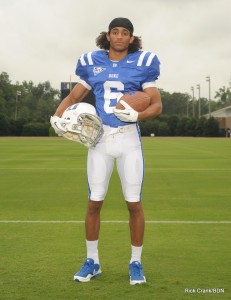 When Coach David Cutcliffe first came to Duke, there was a serious lack of playmakers on the football team.  That has since changed, but last year's Blue Devils defense simply didn't create enough turnovers to allow the team to win close games.  BDN chatted with defensive back Ross Cockrell yesterday about this year's new defense and the importance of making big plays on defense.
What does the 2011 Duke defense need to do to win?
One of the things we struggled with last year was creating turnovers and my goal this year and for the secondary in general is to get it done whether it's an interception or knocking the ball loose for fumbles.  We want to be people who create sudden change and not only do I want to be a playmaker but Johnny Williams, Matt Daniels and Walt Canty all want to be difference makers.
Duke got off to a slow 1-3 start last season.  How important is it to start off the season with a win?
It's very important because it's not only our first game, but one where we can show our new defense since Coach Knowles took over as coordinator.  We have to prove to fans and ourselves and the doubters that we're here to stay and we're going to play.
The players seem to have a good deal of confidence right now.  Can you speak to that?
Our confidence is very high right now,  We have a lot of athletes on the field with the 4-2-5 and are much more physical on the DL and in the defensive backfield and Kelby Brown is playing very well from the linebacker position.
How does Duke beat Richmond this Saturday?
To beat Richmond we have to be set and ready for every play.  Where we got into trouble last year is where we were running around making changes and people would quick snap us and we would be caught off guard.  So that is the thing we really need to focus on for this game, to be set and ready on every play.