Archives by date
You are browsing the site archives by date.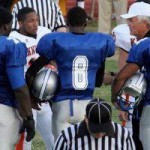 By Patrick Cacchio on April 26, 2012
After a short lull, Duke football picked up another early commitment in the class of 2013 on Thursday. Statesville CB Breon Borders gave his verbal pledge to the Blue Devils, joining fellow in-state CB Dequavais Mann and Virginia CBs Evrett Edwards and Jake Kite in the future Duke secondary. The 6'1″ 170 pound prospect helped […]
Posted in Duke Football | Tagged BDN Football, Blue Devil Nation, Breon Borders, Breon Borders commit, Duke Football, Duke Football 2013, Duke Football Commit, Football Recruiting News, NC HS Football, Statesville Football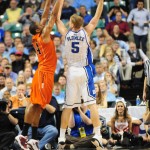 By Duke Sports Information on April 26, 2012
DURHAM, N.C. – Rising seniors Ryan Kelly and Mason Plumlee have been named team captains for the 2012-13 season, head coach Mike Krzyzewski announced on Thursday. Kelly was a captain a year ago, while Plumlee is a first-time team captain. "Ryan and Mason have done a terrific job on and off the court at Duke," […]
Posted in Duke Basketball | Tagged Duke Basketball News, Ryan Kelly Mason Plumlee Duke Captains BDN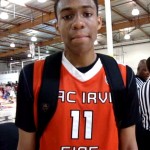 By Andrew Slater on April 25, 2012
Last year, we profiled 6'8," 220 lb Jabari Parker after a Nike AAU event in Dallas, Texas. In the time since, the young man from the South side of Chicago has continued to lead an ambitious and altruistic life. In June, Jabari led the United States U-16 Team to a gold medal at the 2011 […]
Posted in BDN Premium Articles, Duke Basketball Recruiting News | Tagged Blue Devil Nation, Duke Basketball, Duke Basketball Recruiting News, EYBL, Jabari Parker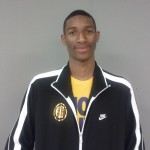 By Andrew Slater on April 24, 2012
Some talents are identified early, but every year there are a few players that blossom later in life. One young man, 6'9″ Marcus Lee, used his unusual mix of speed, size, and jumping ability this weekend to catapult onto every major program's radar.
Posted in BDN Premium Articles, Duke Basketball Recruiting News | Tagged Blue Devil Nation, Duke Basketball, Duke Basketball Recruiting News, Marcus Lee, Nike EYBL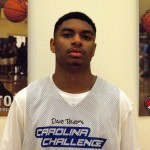 By Mark Watson on April 23, 2012
Al Freeman (6-4 SG, Olympic HS in Charlotte, N.C.) is one of the highest rated guards in the class of 2013 and he received the third Duke offer in the class of 2013 today.  Coach Mike Krzyzewski liked what he saw at the Nike EYBL and called to make the offer. Freeman told Blue Devil […]
Posted in Duke Basketball Recruiting News | Tagged Mark Watson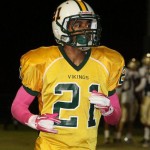 By Patrick Cacchio on April 23, 2012
Ja, Part Eine. As in part eine von zwei. Go ahead, Google Translate it. It means there's even more coming, but only if you're a BDN Premium Member. "I love Duke Football, but it's impossible to keep up with recruiting. There's just too many players, too many camps, too many rankings. Basketball recruiting is so […]
Posted in BDN Premium Articles, Duke Football | Tagged Austin Logan, BDN Football, BDN Premium, Coach Cutcliffe, David Cutcliffe, Dequavais Mann, Devin Washington, Duke Blue Devils, Duke Football, Duke Football 2013, Evrett Edwards, Football Recruiting News, Godwin Igwebuike, Jake Kite, Jay Woods, Jaylen Miller, Korrin Wiggins, Malik Rucker, Maurice Hurst, Michael Deeb, Oren Burks