Archives by date
You are browsing the site archives by date.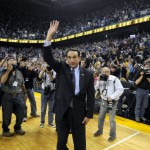 By Mark Watson on June 21, 2012
Coach Mike Krzyzewski addressed the media today and, as usual, his summer session provided a lot of information.  The biggest news to some was that it is now official that Andre Dawkins will redshirt this coming season.  But there was so much more.  In fact, there was so much information that I decided to just share several interesting […]
Posted in Duke Basketball | Tagged Austin Rivers, Duke Basketball News, Lebron James, Mason Plumlee, Rasheed Sulaimon, Ryan Kelly, USA Basketball Coach K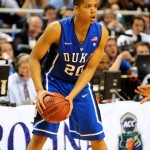 By Mark Watson on June 21, 2012
During Coach Mike Krzyzewski's press conference today, it was announced that Andre Dawkins would redshirt this coming season.  According to those close to the situation he needs time away, so of course he will get it.  Dawkins would have been a rising senior this year.  The 6'4″ guard from Chesapeake, Virginia remains on target to receive his Duke degree.
Posted in Duke Basketball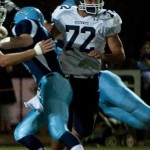 By Patrick Cacchio on June 21, 2012
The 2013 offensive line class received another big boost on Monday afternoon, as Gabe Brandner added his pledge to join Austin Davis and Sterling Korona in Durham.  At 6'6″ and 250 pounds out of Heathwood Hall Episcopal School in Columbia, SC, Brandner brings great size and athleticism to the Duke o-line of the future.  He chose […]
Posted in Duke Football | Tagged Gabe Brandner commits to Duke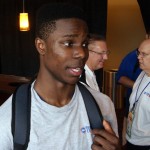 By Mark Watson on June 20, 2012
This past weekend's NBAPA Top 100 High School Camp in Charlottesville, VA was a different experience than in years past, and in many respects that was not a good thing.  Media access was restricted significantly, quality one-on-one interviews were very tough to come by, and the whole atmosphere was a tad flat. Whether the reason was the coaches […]
Posted in BDN Premium Articles, Duke Basketball Recruiting News | Tagged Al Freeman, Anthony Barber, Cliff Alexander, Duke Basketball Recruiting News, Jabari Parker, Kavon Looney, NBAPA Top 100 Camp, Parker Cartright, Semi Ojeleye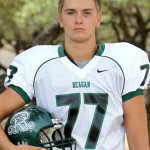 By Patrick Cacchio on June 19, 2012
They say that good things come in threes. The Blue Devils hope that saying holds true for offensive linemen. In their two most recent recruiting classes, Duke has dipped into the state of Texas for three talented offfensive line prospects in Tanner Stone, Austin Davis, and now Sterling Korona. At 6'7″ and 250 pounds, […]
Posted in Duke Football | Tagged Sterling Korona commits to Duke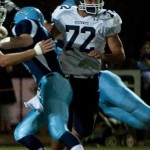 By Patrick Cacchio on June 18, 2012
When you're hot, you're hot. David Cutcliffe and co. are on a roll on the recruiting trail, securing four verbal commitments over the past 24 hours. With spring practice long over and this fall's freshmen making their way onto campus, and with camp season now behind us, the Blue Devils have a much clearer picture of […]
Posted in Duke Football | Tagged Darren Andrews commits to Duke, Duke adds four commitments in 24 hours, Gabe Brandner commits to Duke, Mike Ramsay commits to Duke, Sterling Korona commits to Duke