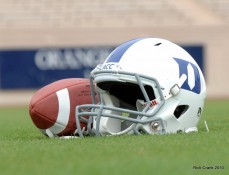 Different states are on different schedules, so in North Carolina the regular season is winding down, with playoffs commencing next Friday night. Therefore, this week's results impacted conference championships and playoff seeding. In other states, the regular season marches on for another week or two.


Sorry, but you must become a premium subscriber to view the rest of this post.

Join now by visiting the PREMIUM MEMBERSHIP link at the top of the page, where you can learn more about the benefits of a Blue Devil Nation Premium membership.