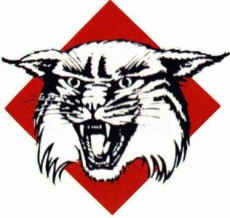 As we turn the page of the calendar to 2013, it feels like we are entering a new phase of the Duke basketball season as well.  The two lengthy breaks are over.  Duke got, or should've gotten, the rust from the second layoff brushed off on Saturday against Santa Clara.  Now we're back to games at regular intervals, and this game Wednesday night in Charlotte against Davidson represents the Blue Devils' last pre-conference tuneup.  Better get it back in gear, fellas.
OK, Davidson.  The Blue Devils and the Wildcats have been hooping against each other since 1909.  There is no other non-conference opponent that Duke has faced more often in its history than Davidson.  Davidson has beaten Duke 17 times (against 88 losses), including that series-opening spanking in 1909 by the score of 22-8.  Under Mike Krzyzewski, though, not only have the Blue Devils managed to reach at least double figures in points in every game, but Duke is 23-1 in the series, with the lone loss coming in 1981 in their first meeting  under Coach K.   Although many of the wins have been blowouts, the last three have not been.
Last season, in a game the Blue Devils trailed at halftime, Duke managed to get a 13 point decision over the Wildcats in Cameron.  The team was led by Seth Curry and Austin Rivers, who each scored 17, and Mason Plumlee, who scored 16 points and dominated the glass with 13 rebounds.  That Davidson team was no joke, winning the Southern Conference and advancing to the NCAA Tournament, where in the first round they played eventual Final Four participant Louisville to a 7 point game.  In 2009 Duke beat Davidson by 12 in Cameron, and in 2007 it was a 6 point win.
Davidson is of course coached by the outstanding Bob McKillop, now in his 24th season at the helm.  McKillop has led Davidson to six NCAA tournament berths and four NIT's, and the Wildcats have won 20 or more games in ten seasons.  On five occasions they've won 25 or more, including last season's 25 wins.  The eight-time Southern Conference Coach of the Year is not only the winningest coach in Davidson history, but the winningest coach in Southern Conference history as well.  And oh by the way: all 78 of his seniors have graduated from the prestigious university.  Not too shabby.
This year's Wildcats are a veteran basketball team.  They play eight guys primarily, and among those eight are three seniors and four juniors.  This is a physically solid team, too.  Big man Jake Cohen is 6'10" and 235 pounds; De'Mon Brooks is 6'7" and 227 pounds; senior JP Kuhlman goes 6'4" 195; and backup Clint Mann is 6'7" and 229 pounds.
Brooks, the Southern Conference Player of the Year and an honorable mention All-American last year, leads the team in both scoring and rebounding, averaging 15 and 6.  He's an excellent shooter, hitting 49% from the field, 40% from three point land, and 84% from the line.  Cohen, who also was All-Conference last year,  is giving Davidson 12.7 ppg and 5.3 boards.   He is one of only three players in Wildcats history to record 1000 points, 500 rebounds, and 100 blocked shots, with the last being the unforgettable Detlef Musch, in 1993.
Kuhlman, a nominee for the 2013 Bob Cousy Collegiate Point Guard of the Year Award, starts in the backcourt along with Canadian Nik Cochran.  Cochran is averaging 9 points and 3 assists, and is a 96% free throw shooter, having nailed 44 of 46 throws on the year.  Swede Chris Czerapowicz, who gets 8 points and 4 boards per game, is on the wing.  Czerapowicz hits 48% from beyond the arc.   6'4" Tyler Kalinoski (the only underclassman in the rotation), and Mann both average between 7 and 9 points as well.  6'6" Tom Droney also gets minutes off the bench for the Wildcats.  His most impressive numbers are his 20 assists against only three turnovers on the season.
Davidson sits at 7-5 on the year, which some would say is a disappointment given their excellent 2011-12 campaign and the fact that they brought back the core of that team.  Two of the seven wins are against major conference foes, at least, although the two are mediocre West Virginia and worse-than-that Vanderbilt, in some cockamamie thing called the Old Spice Classic tournament. Their last outing was a 6 point win over Richmond.  The schedule has been fairly challenging, as the Wildcats lost close ones to Gonzaga by 14 in the finals of the Old Spice, and to New Mexico in The Pit by 5.  The other losses were at Milwaukee, at home to Charlotte, and then at Drexel.
This performance has left Davidson at #74 in the KenPom ratings.  Other notable teams in their range include Temple at 64, Florida State at 68, Santa Clara at 78, and Clemson at 79.  But the losses to the likes of Charlotte (97), Drexel (120), and especially Milwaukee (306) don't look real good on the resumé, overshadowing wins over Chattanooga (294), NC Wilmington (264), Wofford (157), Vaderbilt (148), West Virginia (91), and Richmond (84).  The Wildcats could really use a solid performance on a neutral floor against the nation's top-ranked team.
This is an important game for Duke, not just to win, but to re-establish the level of play it displayed in the first stretch of the season.  That means playing hard, and playing together, for 40 minutes, not just the last 10 or 15.  As in most games this season, Duke should have a decided advantage inside.  Cohen is a quality big man, but Mason Plumlee should be more than he can handle.  While most of the Wildcats handle the ball pretty well, their best player, Brooks, has been a turnover machine, registering 25 against just 8 assists.  The Blue Devils would be wise to pressure him and force him to make good decisions with the ball, because he hasn't done so very consistently.  Davidson can shoot, so again, pressure on the perimeter, getting out on shooters, and hedging well against screen/roll are going to be important.
It's a bit puzzling that the Wildcats have lost some of the games they have.  Milwaukee?  Really?  But still, this is a good basketball team, with quality, tournament-tested veterans who have some pretty nice wins in their careers.  Like their win over Kansas last year.  Kansas, the team that made the NCAA Championship Game.  This not a Cornell, an "un-loseable."  Duke is clearly the better, more talented team, but that doesn't ensure anything at this stage against a team like Davidson.  The Devils are going to have to come to play on Wednesday night.
This is the last of the stretch of games that many Duke fans hoped Coach K would use to integrate some of the bench players and expand the rotation.  The most anticipated was Marshall Plumlee, and it hasn't happened.  He got two minutes against Cornell before tweaking the foot, sat out entirely against Elon, and then got just one minute against Santa Clara.  Hardly enough to evaluate what, if anything, he's going to be able to contribute this year.  Amile Jefferson got double digit minutes against both Cornell and Elon before getting a goose egg agains Santa Clara.  Alex Murphy's strange saga continued, as he got double digit minutes against Cornell, three against Elon, and less than a minute against Santa Clara.  So Coach K has made it pretty clear that it's going to be the starters, with Josh Hairston as the big off the bench and Ty Thornton in the backcourt off the bench, and that's pretty much it.  Maybe Marshall if he gets healthy, but who knows?  I'd say it's likely that at some point this year, whether due to matchups or game circumstances, or of course an injury, but when nobody otherwise expects it, Amile and/or Alex will all of a sudden get a big opportunity.  But Coach K has apparently decided that they're not going to be a part of the regular rotation unless something changes drastically.  He's the one with the 900+ wins, so it's hard to question his decisionmaking in this regard.  And if that's the way it's going to be, then the 7 he's decided to go with need to play with the intensity, intelligence, and togetherness they showed early.  If they can do so, and stay healthy in the process, nobody's going to be talking about how many minutes the non-Sulaimon freshmen are getting.