[private]Duke rode double figure scoring from six different players and a season high 22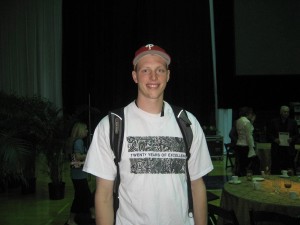 assists in route to a 99-56 drubbing of UNC-Asheville.  The win was the 65th straight versus non conference foes in Cameron.
The win pushed Duke to 9-1 for the season and allowed them to get a taste of victory after an eleven day lay off, coming off a road loss to Michigan.   Duke started slowly, but as the exam break blues wore off the Devils got better.
Duke started the game with their starters on the bench, partly being a message to said starters, but just as likely to extend the experience of their depth.
Kyle Singler led the way with 15 points, 8 rebounds, 5 assists and 1 block as eleven players played  significant minutes.  Henderson tied him for the scoring lead with 14 and Jon Scheyer after a slow start, tallied 13 points.
The other three players scoring in double figures were Greg Paulus, Brian Zoubek and Nolan Smith with 12 points apiece.
Paulus showed significant improvement in his overall floor game and his numbers were almost exactly the same as Smith, save one block he made in the second half.  Paulus also scored all of his points with four.
Duke was also solid from the three point hitting 11 of 27 for 40.5% another season high.  They also connected on the majority of their free throw opportunities going 16 of 19 for 84.2%.
The 99 points Duke put up was also a season high.  Of those 99, 50 points were in the paint and 36 came off turnovers.  Krzyzewski stated that he thought his team not only improved as the game went on but in general.  Duke will next travel to New Jersey where they will take on seventh ranked Xavier on Saturday.
Official Box Score Link[/private]