[private]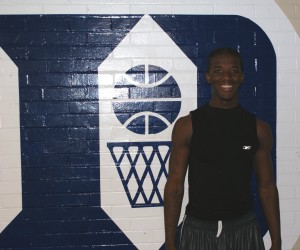 The Boynton family have set their official visit date to Duke University.  Kenny and company will be in town on November the 7th through the 9th.  Boynton has been recruited heavily by the Blue Devils.  His list consists of Duke, Florida, Georgia Tech, Texas and USC but many feel it is between the Blue Devils and Gators. 
Boynton is a 6-2 combo guard expected to play the point in the pros.    He plays his high school ball for Americn Heritage and his AAU ball for Team Breakdown.
Boynton plays hard at both ends of the court.  He's especially strong with the ball in his hands.  There will be several old articles up soon, once we add the archives from the old site.
For more information join Blue Devil Nation Premium where we have followed the process from the very start and always tip you in first.  BDN is often copied, but never duplicated.  We will continue to bring you quality coverage of Duke Basketball and Duke Football in both our free and premium section.[/private]