In this weeks Monday Musings piece, we ponder the changes to Wallace Wade, take a look back at the loss to Miami and look ahead to ACC Basketball -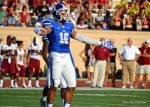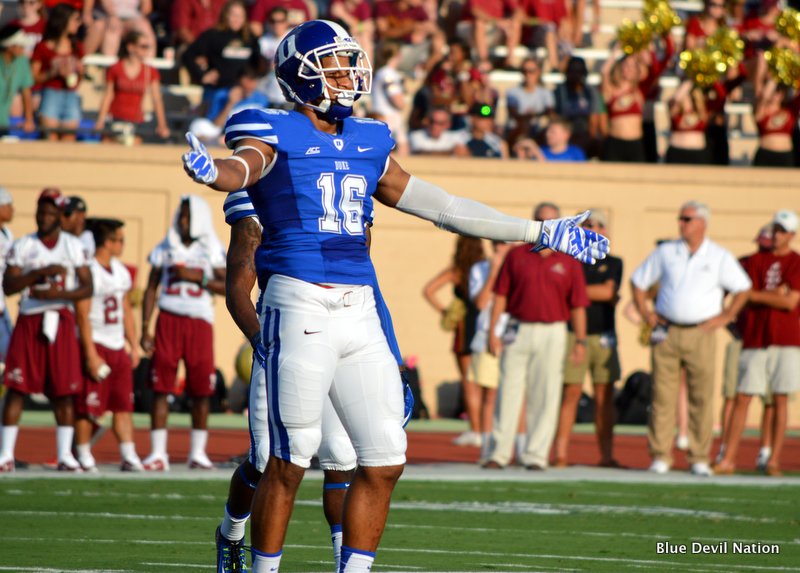 Thoughts On The Loss To Miami
When Duke lost to Miami on Saturday evening, many fans were quite frustrated.    Despite the offensive struggles to consistently move the ball, the defense played well enough to win the game. Had there been just decent execution when they had the ball on offense, the game would have looked a lot different.  But let's not get riled up just yet, in that a season ago, Duke started the season 2-2 and 0-2 in the ACC before righting the ship on their way to the ACC Championship Game.  With a bye week at hand, the Blue Devils will do some soul-searching and a bowl eligibility is a mere two wins away.  There would be no better game than to make a statement in than their next game at Georgia Tech.  The Yellow Jackets and their salty coach have owned the series of late and this is the one team Duke needs to find a way to defeat if they are to contend in a tough division.  As for the Anthony Boone, who has struggled, he's as good a leader as there can be, but he needs to get his throwing mechanics to come around and fast.  Let's not forget that the Miami defeat was his first as a starter in the regular season and that's an incredible accomplishment.  It wasn't that long ago that fans just wanted to compete against a team like Miami on the road.  Now, they get upset when Duke doesn't win.  That is a testament to how good of a job Duke Coach David Cutcliffe has done with the rebuilding process.  That said, let's see how the team rebounds against a tough challenge in their next game before passing judgment on a season that has seven games left.  In my opinion, Duke had to adjust to the fast and stronger competition against Miami and anybody who watched the game realizes if their errors had been reversed, they could have still won the game.  Granted, it makes for some extra frustration just knowing that.
Let The Hype Begin
The Duke Basketball season is more or less upon us.  When October hits in Durham, the hype starts and for good reason in that Coach Mike Krzyzewski has built a juggernaut program.  As we start to talk more of the coming season, go to our Duke Basketball section for existing articles.  The Blue Devils have been picked in the top ten in the three preview magazines which have hit newsstands, but only  one picks them to win the ACC and two have arch rival UNC ahead of them.  The bottom line is the ACC is tough at the top.  The Tar Heels are deep and talented and Virginia is still quite solid.  Louisville has no major weakness in their front court or back court and Syracuse will be better than some think despite their losses.  Florida State will be much improved and Pitt is formidable as well.  Miami and N.C. State could be sleepers but there is a drop off at the bottom.  It should be a great season.
Grand Changes Ahead
The facilities are improving at Duke.  Okay, so it took long enough in football, but the recently announced changes are exciting for the fan base.  In two years time, you will not recognize Wallace Wade Stadium.  Already gone are the World War II era rest room facilities and now the distinct changes are about to take place.  If you've been asleep at the wheel, let me remind you that construction starts immediately after the Wake Forest game which closes the season.  Duke now has the go ahead to get this project under way and for those of us who have clamored for this most of our lives for this moment, all I can say is finally.  Don't get me wrong here, but there are some long time followers who have dreamed of this actually happening.  Duke Athletics is poised to compete for many years to come across the board and that is the commitment many have waited for.  With a grand resurgence taking place within the football program and basketball on as solid a ground as ever, the future looks quite bright.  I will take one more stroll around the track I grew up using, thinking with each step made, where some classic plays both good and bad happened on the field.  It will be a bitter-sweet moment only because access to Wallace Wade will soon be a thing of the past.  At the same time, I have always known that the atmosphere would be better served without a track, where the fan base will be closer to the action with more of a true football look.  It took a long time for changes to come to Wallace Wade.  I look forward to seeing them in my lifetime for there was a time when I never thought that would happen.