Browse:
Home
/
BDN Bracket Challenge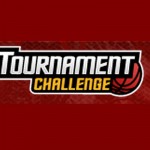 By Mark Watson on March 14, 2012
Join our BDN Bracket Challenge by going to this link and see how you fare against our staff.  The winner gets a membership to BDN Premium and 2nd place gets a Duke memorabilia pack.  It's free to play, so see how you stack up.  This is a public group where no password is needed.
Posted in Duke Basketball | Tagged BDN Bracket Challenge