Browse:
Home
/
BDN Interviews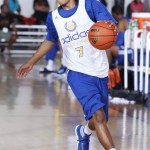 By Andrew Slater on August 12, 2011
6'1″ rising junior Nate Britt, who was profiled earlier in the year, had a productive AAU and camp season. From an individual standpoint, the zenith was his performance at the NBPA Top 100 Camp, where he finished second in camp scoring and was named one of five Workout Warriors. With his D.C. Assault brethren, the baby-faced […]
Posted in BDN Premium Articles, Duke Basketball, Duke Basketball Recruiting News | Tagged BDN, BDN Interviews, BDN Premium, Blue Devil Nation, Blue Devil Nation Premium, Duke, Duke Basketball, Duke Basketball Recruiting News, Nate Britt, Nolan Smith
By Mark Watson on February 21, 2011
DURHAM  – BDN spoke to Mason Plumlee in the Duke locker room after his team scored a 79-57 win over Georgia Tech in Cameron Indoor Stadium. Plumlee is averaging over 10 rebounds a game in conference play and he scored 9 points and 9 rebounds for the second straight game. Plumlee dished 3 assists as well.
Posted in Duke Basketball | Tagged BDN Interviews, Duke defeats Georgia Tech, Mark Watson, Mason Plumlee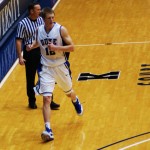 By Mark Watson on January 2, 2009
[private]Going into the ACC season what are the coaches saying? Keep on playing hard.  It will be ACC caliber play or whatever you want to call it – we' just have to keep playing hard and can't take days off. Do you feel any different going into ACC play with a year under your belt? […]
Posted in Duke Basketball | Tagged BDN Interviews, bluedevilnation.net, Duke-Virginia Tech, Kyle Singler