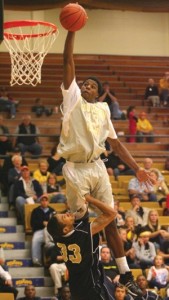 The news broke this morning that Carrick Felix would not join the Duke Basketball team in the 2010-11 season.  With rumors and speculation flying everywhere, BDN decided it was time for the facts.  "His reasoning for not attending Duke is that he sat down and talked with some people and didn't think he could accomplish his goals at Duke with concerns to college basketball," said Colby Blaine, his assistant coach at Southern Idaho Junior College.
Blaine continued, "He wants to open his recruitment back up and see what his options are and [private] where his abilities will help him in college basketball."
"Carrick didn't have any exact answers for his exact reasoning for pursuing other opportunities, but he saw something he wanted to explore, so he pulled the trigger on it.  We support it out here and are going along with it."
Blaine said Felix decision came in the last six or seven days and that he would not be attending Duke.   Blaine who will be working local camps this summer said he had built a strong relationship with Felix calling him a special kid that deserves the best.
In the end, perceived playing time was the biggest factor and there was no problem with admissions as was reported earlier. Felix is already in talks with other schools and his plans will become clear in the near future. [/private]
For more on Carrick Felix and the best Duke Basketball Recruiting coverage, join Blue Devil Nation Premium.