By Mark Watson on September 6, 2010
Good Labor Day Monday folks!  Despite the holidaze there is still a Monday Musings column in store for those who read on.  I recap the opening day win over Elon, touch on recruiting, encourage you to support Coach K and Team USA and whine a little bit about the Wade Wacko's who leave the game […]
Posted in Duke Basketball, Duke Football | Tagged Countdown to craziness, Cutcliffe, Duke Cheerleaders, Duke-Elon, Duke-Wake Forest, Team USA, Thaddeus Lewis St .Louis, The Blue Devil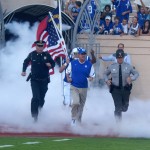 By Mark Watson on September 5, 2010
DURHAM – BDN takes a look at several aspects of the game and individual play in our first addition of Sunday Morning Quarterback for the 2010 season. Sean Renfree Debut is solid Renfree was one cool customer in the Blue Devils opening win throwing for 350 yards and 2 touchdowns.  More impressive was his completion […]
Posted in Duke Football | Tagged Cutcliffe, Desmond Scott, Duke defeats Elon, Duke-Wake Forest, Sean Renfree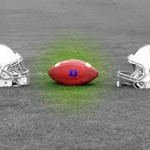 By Patrick Cacchio on September 3, 2010
Are you ready for some Duke football? BDN wraps up kickoff week with a preview of Duke's week 1 matchup with the Elon Phoenix.   Duke in 2009 The Blue Devils finished 4th in the ACC Coastal Division in 2009 with a record of 5-7, including wins against Army, North Carolina Central, Virginia, Maryland, and […]
Posted in Duke Football | Tagged BDN, Cutcliffe, Duke Football, Duke-Elon, Duke-Elon Preview, Sean Renfree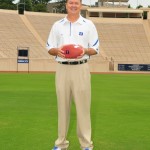 By Mark Watson on August 22, 2010
DURHAM – Duke Football held it's annual Meet the Devils Day on Saturday afternoon but before that the team participated in a two hour scriummage.  BDN was on the scene to bring you Coach Cutcliffe's comments.
Posted in Duke Football | Tagged BDN, Cutcliffe, Duke Football, Duke Football News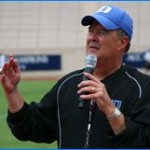 By Mark Watson on August 17, 2010
DURHAM – Duke Football held their annual media day this afternoon in the Yoh Athletic Building.  BDN was there and we'll bring you interviews as the week progresses.  We will also talk of the tour Coach gave the media members.  Here is Coach Cutcliffe's Q and A session with the media.
Posted in Duke Football | Tagged Cutcliffe, Duke Football Media Day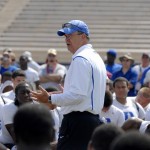 By Mark Watson on August 2, 2010
BDN continues it's early season football coverage with part III of the David Cutlciffe interview from ACC Kickoff.  Cutcliffe covers a varied amount of subjects in this informative installment. Just press play -
Posted in Duke Football | Tagged BDN, CC Kickoff, Cutcliffe, Cutcliffe ACC