Browse:
Home
/
Duke basketball 2011-12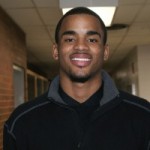 By Patrick Cacchio on August 10, 2011
BDN's Patrick Cacchio talked to Josh Hairston yesterday in yet another BDN one on one interview. Josh has been flying under the radar just a bit and that's just the way he likes it We have so much material that the only problem is it falling off the main page.
Posted in Duke Basketball | Tagged Blue Devil Nation Videoi, Duke basketball 2011-12, Josh Hairston
By Mark Watson on June 28, 2011
Coach Mike Krzyzewski addressed the media this afternoon at Duke University where he covered a lot of subjects.  One of those was how the 2011-12 team would adjust.  Check out his response via BDN Video.
Posted in Duke Basketball | Tagged Blue Devil Nation Video, Coach K, Duke basketball 2011-12