Browse:
Home
/
Duke Football 2011
By Patrick Cacchio on August 21, 2011
The Blue Devils emerged victorious against the Cavaliers in a shootout last year in Durham. RB Desmond Scott's late touchdown run put the Blue Devils ahead and capped the thrilling 55-48 victory. Under Head Coach David Cutcliffe, Duke is 3-0 against Virginia, and will travel to Charlottesville on November 12th to try and extend that […]
Posted in Duke Football | Tagged BDN Football, Blue Devil Nation, Cam Johnson, Chase Minnifield, Conner Vernon, David Cutcliffe, Desmond Scott, Duke at UVA, Duke at Virginia, Duke Blue Devils, Duke Football, Duke Football 2011, Duke-Virginia football, Keith Payne, Marc Verica, Michael Rocco, Mike London, Sean Renfree
By Patrick Cacchio on August 16, 2011
DURHAM – Blue Devil Nation's Patrick Cacchio sat down with Duke Offensive Coordinator Kurt Roper for an exclusive interview about the explosive Blue Devil offense led by second-year starting QB Sean Renfree.
Posted in Duke Football | Tagged BDN Football, Blue Devil Nation, Coach Roper, Duke Football, Duke Football 2011, Duke football offense, Duke offensive coordinator, Kurt Roper, Sean Renfree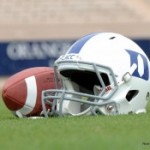 By Bob Green on August 13, 2011
DURHAM – Blue Devil Nation was on hand for Duke Football's preseason media day and spoke with Defensive Coordinator Jim Knowles about the new-look Blue Devil defense. It's no secret that the Duke defense struggled in 2010, but Coach Knowles feels the new 4-2-5 scheme better fits the Duke personnel. Under the leadership of Matt […]
Posted in Duke Football | Tagged BDN Football, Blue Devil Nation, Duke 4-2-5 defense, Duke Defensive Coordinator, Duke Football, Duke Football 2011, Duke Football Defense, Jim Knowles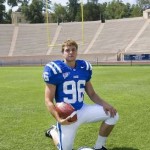 By Patrick Cacchio on August 8, 2011
Prior to the arrival of Head Coach David Cutcliffe, Duke fans remember all too well the days of missed field goals (and extra points!!), botched snaps, muffed punts, and missed tackles. Duke's special teams is now light years ahead of where it was just a few seasons ago, and should continue to improve and become […]
Posted in Duke Football | Tagged Alex King, BDN Football, BDN Football preview, Blue Devil Nation, Coach Cutcliffe, Conner Vernon, David Cutcliffe, Desmond Scott, Duke Football, Duke Football 2011, Duke Football Preview, Duke kicker, Duke kicking, Duke punter, Duke punting, Duke special teams, Jamison Crowder, Jared Boyd, Johnny Williams, Josh Snead, Juwan Thompson, Lee Butler, Lou Groza Award, Patrick Kurunuwe, Tim Burton, Will Monday, Will Snyderwine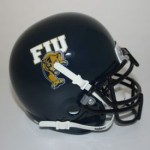 By Patrick Cacchio on July 27, 2011
On October 1st, Head Coach David Cutcliffe and the Blue Devils will take their first (of two) trips to Miami to take on the Florida International Golden Panthers. The Blue Devils and Golden Panthers will play a home-and-home series, with FIU traveling to Durham in 2012. When Duke first scheduled the home-and-home with FIU, the […]
Posted in Duke Football | Tagged BDN Football, Blue Devil Nation, Duke, Duke at FIU, Duke at Florida International, Duke Football, Duke Football 2011, Duke Football 2011 Preview, FIU Football, FIU Golden Panthers, Florida International, Mario Cristobal, Sun Belt Football, T.Y. Hilton, TY Hilton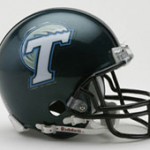 By Patrick Cacchio on July 25, 2011
After a tough September stretch of hosting Stanford and then traveling to Boston College, the Blue Devils return home on September 24 to close out the first month of the season with a homecoming game against Tulane. Duke fans would be thrilled for the Blue Devils to enter this matchup with a 2-1 record, but […]
Posted in Duke Football | Tagged BDN Football, Blue Devil Nation, Duke Football, Duke Football 2011, Duke Football 2011 Preview, Duke vs Tulane, goTULA.NEt, Orleans Darkwa, Ryan Griffin, Stephen Segari, Trent Mackey, Tulane at Duke, Tulane Football, Tulane Green Wave