A lot has happened on the Duke Basketball front since I was on the road to Indy yesterday. Chris Collins was named the new head coach of Northwestern University and Nate James was promoted to an assistant coach role for the Blue Devils.
Collins more than ready
Collins has been ready to be a head coach in my opinion in that he eats, sleeps and drinks basketball, always watching the NBA or college games and always ready to talk about the game. Northwestern gained a new head coach who has a lot of energy on and off the court but the thing which has impressed me most about Collins was his ability to work on strategy or X's and O's if you will. The high energy he brings to the Wildcats' program should rejuvenate their fan base and here is to hoping they are patient as he builds that program as I feel he will.
James familiar with his role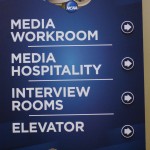 In the case of James, he's tutored under the best and he will hit the road running, knowing his role from his experience there before. James is popular with both the team and staff and relates well with the players. His work with PG Quinn Cook has proved vital in the sophomores growth this season and his toughness from when he was a player enables him to pass on his experiences.
A return to Indy
As I walked up to Lucas oil Arena this morning, I could not help but be reminded that I have returned to the scene where I saw Duke defeat Butler for the National Championship. From a fan perspective it was as special experience as I have had covering the Duke program and ghosts abound in the arena which help me relive that cherished title run. Many of you will remember our tweets from press row and coverage from Indy and we hope to bring you up close and personal as the games unfold. At some point I may discuss that amazing 2010 team in the next several hours as my goal will be to blog and talk to you in a straight forward manner. As a follower of Blue Devil Nation this weekend, you will see player interviews, pictures and real-time information direct from Indianapolis, so check back often. Our twitter sit is listed as BlueDevilNation and our Facebook open group is under the same name.
Sidebar
Duke will hold their open practice at 3:10 p.m. Coach K will conduct interviews with Dial global, Turner/CBS and the news room today as will selected players.  Mason Plumlee was named 2nd team  All American by the NABC.