[private]The following is courtesy of Duke Sports Information/GoDuke.com
•  Game 3  •
[8 AP/5 Coaches] Duke (2-0) vs. Rhode Island (0-0)
Sunday, November 16, 2008  •  4:32 PM ET  •  ESPNU
Cameron Indoor Stadium (9,314)  •  Durham, N.C.
 
Blue Devil Bits
- The Blue Devils are ranked eighth in the AP poll and fifth in the ESPN/USA Today Coaches poll. Rhode Island is unranked in both polls.
- Duke has won 61 consecutive non-conference home games. The Blue Devils have won 191 of the last 194 non-conference home games.
- Duke is 2-0 on the year, marking the eighth straight year it has started with back-to-back wins.
- The Blue Devils have a 37.0 points per game margin of victory through two games. Duke topped Presbyterian by 31 points (80-49) in the opener and Georgia Southern by 43 points (97-54) in the second game of the year.
- Duke and Rhode Island have played just two times entering Sunday's contest. Both games came in the NCAA Tournament with the Blue Devils recording one-point victories in 1978 (63-62) and 1988 (73-72). Duke advanced to the Final Four with the narrow win on March 24, 1988.
- Sophomore Kyle Singler earned 2K Sports Durham Regional MVP honors after averaging 19.0 points, 9.0 rebounds, 2.0 assists, 1.5 blocks and 1.5 steals per game against Presbyterian and Georgia Southern.
- Six Blue Devils are averaging at least 8.0 points per game, while five players are grabbing 4.0 rebound per game or more.
- Duke has forced 45 turnovers and allowed just 34 made field goals this season.
 
Numbers Game
- Duke is 105-16 all-time in the month of November, including a 91-10 mark under Coach K.
- The Blue Devils have won 11 straight games in November and are 42-2 in the month since 1997-98.
- Mike Krzyzewski is fifth all-time (first among active coaches) with 805 career wins.
- Duke is 263-52 this decade, more wins than any other team in the NCAA.
- The Blue Devils are playing in their third straight game on ESPNU.
- Duke is 73-27 all-time against teams currently in the Atlantic 10 Conference. The Blue Devils have won 11 straight contests against A10 opponents (last loss was 59-58 versus Temple on Jan. 25, 1996). Duke will also play A10 schools Duquesne (11/28) and Xavier (12/20) this season.
- Duke pulled down 58 rebounds for a 58-36 rebounding advantage against Georgia Southern. The 58 rebounds are the most rebounds by the Blue Devils since March 4, 1999, when they had 59 rebounds in a 104-67 win over Virginia in the quarterfinals of the ACC Tournament. It is the most rebounds at home since Duke had 59 against Xavier, in an 82-60 win on Dec. 4, 1993. The 58 rebounds on Tuesday are the second most at home and fourth most overall under Coach K. On the year, Duke is outrebounding its opponents by an average of 18.5 rebounds per game.
- Against Georgia Southern Duke went to the free throw line 49 times (25-of-49), the most since Jan. 30, 2005 when the Blue Devils also recorded 49 free throw attempts (30-of-49) against Virginia Tech.
- The Duke bench is averaging 33.5 points per game through two contests. The reserves posted a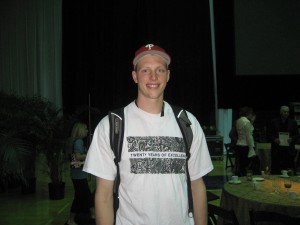 big game against Georgia Southern with 40 points. Duke had three games last season with 40 or more points from the bench.
- The Blue Devils collected at least 10 steals in both games with 17 against Presbyterian and 11 against Georgia Southern. The 17 steals rank tied for the 14th most in a single game in school history and were the most since the Blue Devils recorded 17 steals against UNC Greensboro on Nov. 16, 2006.
- Duke held both of its first two opponents to under 40.0 percent shooting. They held Presbyterian to just 16-of-53 (.302) and followed by holding Georgia Southern to 18-of-64 (.281) from the floor. Duke is 280-9 under Coach K when holding opponents under 40.0 percent shooting and 39-0 when limiting them to under 30.0 percent shooting.
- Sophomore Nolan Smith is shooting 53.1 percent (52-of-98) from the field in 18 career games at Cameron Indoor Stadium. Smith is 11-of-17 (64.7 pct.) from the floor at home this season.
 -Scheyer has recorded more assists than turnovers in 18 consecutive games. Scheyer enters Sunday's game with a 10:1 assist-to-turnover ratio for the season. He had a career-best seven assists and just one turnover against Georgia Southern.
- After turning the ball over 21 times in the season opener, Duke trimmed its turnovers to 11 against Georgia Southern.[/private]