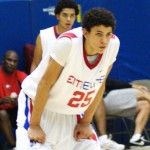 Just recently, we posted our latest hoops team and recruiting report, but even more information is coming in.  Let's start it off with talk of Austin Rivers. who recently had an in home visit with Roy Williams and North Carolina.  The Blue Devils get there turn this Tuesday when Krzyzewski and Chris Collins will head south.
Once they arrive in Florida Duke [private] hopes to start wrapping his recruitment up.  And yes, Austin will visit the UNC campus for certain.  We have no idea how the in home visit went with the Tar Heels but I can tell you that I still feel just fine with where Duke is at this point and time.
The Rivers camp has never sent anything other than good vibes Duke's way and it is not unusual for him to want to take a couple of visits.  I feel Rivers already knows where he wants to go but is simply going through the process due to what happened with his brothers choice of schools.
The Duke coaches had as much contact as is allowed with Rivers all the way through to Istanbul.  And as I told you, the action would sart in the Rivers camp only after Kryzewski returned stateside.
I think a key here is that Duke will get their visit after UNC's.  This one could be over as early as late October.  Austin and his Dad Doc know exactly what Duke wants.
There has been talk of Myck Kabongo but he seems to be happy with Kansas.  Duke could not and would not contact him and could only show interest if he were to re-open his recruitment.  There sole focus is on Cook at this time.
That means Quinn Cook joins Austin Rivers as the final two targets with offers.  While a lot of people didn't seem to know Cook held an offer, I can tell you that Kryzyzewski made it official in late July.  Duke is turning up the heat with Cook and I'm getting some good vibes with other information I heard which I cannot share at this time.  I can say that Nolan Smith is turning up the chatter with someone he is obviously very close to.
Despite what Savon Goodman said, Duke is still more interested in Amile Jefferson but they will keep an eye on both.  Jefferson needs to put on some muscle and Goodmans outside shot is a work in progress.
In the class of 2012 only Shabazz Muhammad and Alex Murphy have offers.  In short, Duke is in the proverbial evaluation stage with several players and one of those is Rasheed Sulaimon.  We hinted a while back that interest is picking up here and as you read in our last update Nate James dropped in on him recently and took in L.J. Rose as well.  We will not know Duke's full interest in Rose until Cook makes his decision.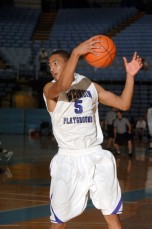 Our last update let you know that Wojo was on the recruiting trail but we now know that list included J.P. Tokoto.  Duke still likes this kid and will hang in there with him.  We already told you he checked out Muhammad
Chris Spatola was also allowed to be out on thee road [three at any open period per NCAA rules] also checked out Grant Jarrett, a talented kid they will evaluate. and local sensation Rodney Purvis.
The Blue Devils still like Kaleb Tarczewski a lot and he will definitely be at the forefront in the future.
The football team will host a ton of prospects this weekend as well and we are putting something together on that and will have it up by Friday.
Finally, here is the list for Countdown to Craziness at this time - Austin Rivers, Michael Gbinije, Rodney Purvis, Amile Jefferson, Marshall Plumlee, Tony Parker and Rasheed Sulaimon. [/private]