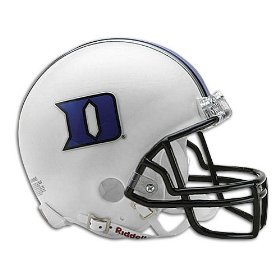 Cornell head coach Jim Knowles has resigned to become the defensive coordinator at Duke University.  
In six seasons under Knowles' leadership, Cornell had a 26-34 record, including a 2-8 record this season.
"It was a very difficult decision." Knowles said. "I'm passionate about Cornell football. It's in my blood. I love the players. I love the university, and I was honored to be the head coach."
Cornell sports information director Jeremy Hartigan said a national search for Knowles' replacement will begin immediately.
Knowles  had two years left on his contract at Cornell.
His hiring has not officially been announced but it is expected to happen this week.
"It boiled down to finances, job security and the opportunity to work with what I think is a great coach and an unbelievable staff," Knowles told the Binghampton press.
The Duke defensive coordinator position opened when Mike MacIntyre took the head coaching position at San Jose State on Dec. 17.
Sources close to the situation said Knowles wasted little time in making his decision to coach again with Duke coach David Cutcliffe.