Harrison Barnes is still on scheduled to visit next weekend.  This is one of two trips in which his family is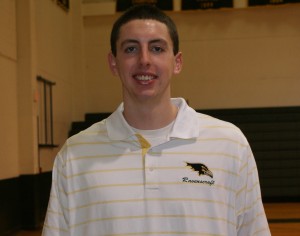 taking before his junior season.  That means [private] they have paid for this visit (and Kansas) out of pocket.  I take that as meaning Duke is in good "early" shape for this talented young man's services.
The Duke staff awaits their shot at Kenny Boynton when he is scheduled to take his visit in November.
Look for Duke to turn up their efforts for Brandon Knight after the Boynton sweepstakes come to an end.  Duke wants more backcourt help and it will become a priority should they miss on Boynton.
It's pretty much status quo with Josh Smith.  Michael Parker may be in for a game soon.  The North Carolina native is being evaluated, but there is no room with the offers currently at hand.  Duke is also keeping an eye on Morris and will evaluate more players as time goes on.
Current commitments Josh Hairston and Tyler Thornton will attend the Blue-White game.  They will be joined by Mason Plumlee and he may be joined by younger brother, Marshall.
Ryan Kelly will be taking his official visit this weekend as well.  Kelly joins Mason Plumlee in the 2009 class and Boynton is the only other offer.  While another prospect could come to light if they miss Boynton, at this time it is unlikely.
The Football team will take the Blue Devil Walk through Cameron Indoor Stadium during the Men's Blue-White game.  Coaches Colllins and Wojo will lead thier inter-squad teams.
Duke Football has eight players they are looking at for the final few spots in the class of 2009.  We will be covering each of those guys in the next several weeks. [/private]