Browse:
Home
/
Keilin Rayner
By Patrick Cacchio on March 17, 2011
In 2010, Duke coaches and fans were impressed by the play of freshman linebacker Kelby Brown. On the recruiting trail, the Duke coaching staff is searching for more hard-hitting linebackers to join Brown on the Blue Devil defense. Keilin Rayner is a 6'3" 220 pound linebacker prospect from Leland, North Carolina. As a junior, Keilin […]
Posted in Duke Football | Tagged BDN Football, Blue Devil Nation, Duke Football, ECU, Football Recruiting News, Keilin Rayner, N.C. State, North Brunswick Football, Patrick Cacchio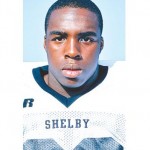 By Patrick Cacchio on February 18, 2011
Football Friday is back for its second week and BDN's Patrick Cacchio offers up a brief introduction to Duke Football recruiting. Join Blue Devil Nation Premium today to get an inside look at Duke athletics and become a part of our growing community.
Posted in BDN Premium Articles, Duke Football | Tagged Allen Jackson, Bart Houston, Bilal Marshall, Blue Devil Nation Premium, Carlos Wray, D.J. Reader, David Cutcliffe, Football Friday, Football Recruiting News, Ian Fisher, Keilin Rayner, Keith Marshall, Matt Godin, Patrick Cacchio, Preston Durham, Todd Gurley