Browse:
Home
/
Mark Watson BDN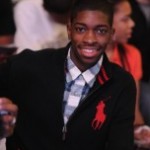 By Mark Watson on June 19, 2011
Jefferson was the leading scorer of the NBAPA Top 100 event this past weekend and BDN caught up to him for his thoughts on his play and the recruiting process. Talk about this BDN Video interview with other Duke fans on BDN' s private message board by becoming a member today. We have lots of […]
Posted in BDN Premium Articles, Duke Basketball Recruiting News | Tagged Amile Jefferson, Blue Devil Nation Premium, Blue Devil Nation Video, Duke Hoops Recruiting, Mark Watson BDN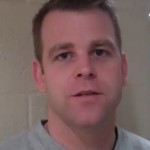 By Mark Watson on March 19, 2011
Steve Wojciechowski, known as Wojo to most of you, took time to talk with BDN about the Michigan Wolverines, Kyrie Irving and more in the members only interview.  Join BDN Premium for full site access and go behind the scenes of happenings at the NCAA Tournament.
Posted in BDN Premium Articles, Duke Basketball | Tagged Duke-Michigan preview, Mark Watson BDN, Wojo