Browse:
Home
/
Mark Watson
By Mark Watson on July 31, 2012
Well, it's that time of year again.  NFL training camps are underway, and standout former Duke quarterback Thaddeus Lewis is in Ohio trying to earn a spot with the Cleveland Browns. Lewis started his NFL career with the St. Louis Rams after having signed as a free agent, but was released after two years.  New Browns Head Coach Pat Shurmer knew [...]
Posted in Duke Football | Tagged Cleveland Browns, Cleveland Browns Thaddeus Lewis. Blue Devil Nation, Duke Football, Mark Watson, Thaddeus Lewis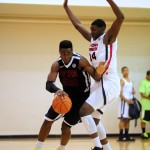 By Mark Watson on July 26, 2012
 As the AAU season winds down, here is yet another BDN Premium Duke Basketball Team and Recruiting Update for our members.  Are you ready for a few thousand words on the latest?  If so, keep reading and be sure to join to get all the freshest info.   In this edition I reveal some new [...]
Posted in BDN Premium Articles, Duke Basketball Recruiting News | Tagged Andrew Slater, Austin Grandstaff, Blue Devil Nation Premium, Damien Jones, Duke Basketball Recruiting News, Elijah Thomas, Jahlil Okafor, Julius Randle, Justise Winslow, Las Vegas AAU coverage, Mark Watson, Matt Jones, NC Pro Am. BDN, Semi Ojeleye, Tyus Jones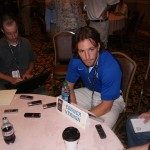 By Mark Watson on July 22, 2012
The ACC Kickoff Media event is in full swing in Greensboro, North Carolina, and today two players from each school addressed the media.  Blue Devil Nation is on the scene; here are two videos from Conner Vernon, who shares his thoughts on a number of issues pertaining to the coming season.
Posted in Duke Football | Tagged ACC Kickoff, Blue Devil Nation, Conner Vernon, Duke Football News, Mark Watson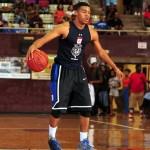 By Mark Watson on July 18, 2012
Duke rising sophomore PG Quinn Cook went for 24 points at the N.C. Pro-Am last evening, with 20 of those coming in the first half.  Cook also dished out 8 assists, half of which went to incoming freshman forward Amile Jefferson.  BDN caught up to Cook after his team's easy win and here is what [...]
Posted in Duke Basketball | Tagged Blue Devil Nation, Mark Watson, N.C. Pro Am, Quinn Cook, Quinn Cook goes for 24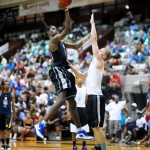 By Mark Watson on July 17, 2012
The N.C. Pro-Am provides fans an opportunity to get a look at incoming players for the first time, and those who saw Duke freshman Amile Jefferson last evening came away impressed.  Jefferson led his team to an easy win with a game-high 29 points, which included six dunks, many of which came off assists from [...]
Posted in Duke Basketball | Tagged Amile Jefferson, Amile Jefferson scores 29, Blue Devil Nation, Mark Watson, N.C. Pro Am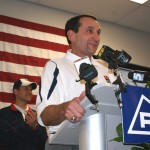 By Mark Watson on July 16, 2012
There is always a lot happening around Duke athletics, and this coming week is no different.  BDN Monday Musings takes a look around  in our latest group of tidbits. Kyrie Irving injured again Kyrie Irving suffered an untimely injury when, during a Cavaliers practice, he hit his hand out of frustration — breaking a bone [...]
Posted in Monday Musings | Tagged Blue Devil Nation, Elton Brand, Kyrie Irving Injury, Mark Watson, N.C. Pro Am, Nike Peach Jam, USA Basketball