Browse:
Home
/
Quinn Cook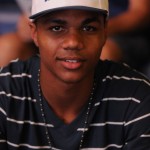 By Mark Watson on January 31, 2011
Go ahead and mark your calendars for February 11th for on that day you'll get a chance to see three of the four future Duke players in the Class of 2011 play in Cameron Indoor Stadium.  Scholastic Play by Play Classics has arranged for a double header in Cameron where Oak Hill Academy led by […]
Posted in Duke Basketball Recruiting News | Tagged Jeremy Treatman, Mark Watson. Duke Baseketball Recruiting News, Marshall Plumlee, Michael Gbinije, Oak Hill Academy, Play by Play Sports, Quinn Cook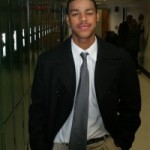 By Bob Green on December 23, 2010
The holiday season is upon us and arriving with it are numerous high school basketball tournaments including the Iolani Classic in Hawaii, the City of Palms Classic in Florida, and the Chick fil A Classic in South Carolina. In this edition of High School Hoops, Blue Devil Nation keeps you updated on all the tournament […]
Posted in BDN Premium Articles, Duke Basketball | Tagged Alex Murphy, Austin Rivers, High School Hoops, Kaleb Tarczewski, Marshall Plumlee, Mike Gbinije, Quinn Cook, Shabazz Muhammad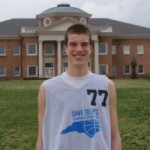 By Bob Green on December 7, 2010
This week's edition starts out with player analysis on Marshall Plumlee and Quinn Cook, and then moves on to provide a bouquet of links to box scores and articles discussing the other Duke commits and recruiting targets.
Posted in BDN Premium Articles, Duke Basketball Recruiting News | Tagged Austin Rivers, Duke Basketball Recruiting News, High School Hoops, Marshall Plumlee, Michael Gbinije, Quinn Cook, Rasheed Sulaimon, Rodney Purvis, Tony Parker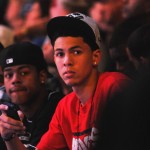 By Mark Watson on November 10, 2010
The Duke Blue Devils Men's Basketball team landed a stellar class for the 2011 season including ESPN's top rated prospect Austin Rivers.  The Florida native told BDN last evening, "I'm looking forward to playing for Duke and want to sign as soon as possible, so I'll send my letter of intent first thing in the […]
Posted in Duke Basketball, Duke Basketball Recruiting News | Tagged Blue Devil Nation, Duke Basketball Recruiting News, Duke Signing Day, Mark Watson, Marshall Plumlee, Michael Gbinije, Quinn Cook, Tom Konchalski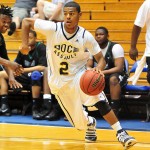 By Andrew Slater on November 4, 2010
Oak Hill senior Quinn Cook committed to Duke University today over finalist UCLA on ESPNU this afternoon. The poised 6'1″ point guard, who visited Duke twice in the past six weeks, brings excellent court vision, can hit both the mid-range and three-point shot, and handles the ball like a string. He's just as comfortable running […]
Posted in Duke Basketball, Duke Basketball Recruiting News | Tagged Blue Devil Nation, Cook to Duke, Quinn Cook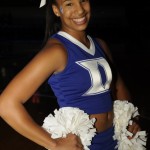 By Mark Watson on November 1, 2010
Good Monday morning Blue Devil Nation!  It's the first day of November which means we are into the meat of the football schedule while basketball begins in earnest.  It'll be a busy week ahead as recruiting heats up and Duke prepares for Virginia on the football field in Wallace Wade this Saturday and Cal Poly […]
Posted in Duke Basketball, Duke Football | Tagged Coach K, Duke Cheerleader of the Week, Duke-Virginia football, Jon Scheyer, Lance Thomas, Miles Plkumlee, Myck Kabongo, Quinn Cook