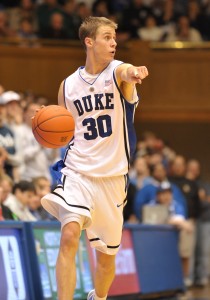 Durham, N.C. - The BDN Locker Room Report continues with audio from Duke star Jon Scheyer who talks of Duke's win over Georgia Tech and the play of Kyle Singler.
Just press play -
And here is what Nolan Smith had to say -
This is a sample of what premium members receive along with recruiting information and more.  Join BDN Premium for fll site access.