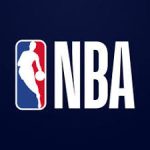 There is plenty of reason for Duke Basketball fans to tune into the NBA Draft which will be held at Barclays Center in New York tomorrow evening.
The draft will start at 7:00 with the Phoenix Suns on the board and it will not take long before we hear a Blue Devils name called.
In fact, five Duke Blue Devils are expected to go in the NBA Draft where the team is losing their entire starting lineup.
You may have seen in the news recently where Marvin Bagley III signed a deal with Puma.  To do so, players have to have agents in place and in the case of Bagley, he has secured the services of Jeff Schwartz of Excel Sports Management. Bagley is expected to be a big part of a Puma campaign to promote its brand.  They recently signed his former high school teammate DeAndre Ayton while naming Jay-Z as president of Puma Basketball.
A player who is destined to go in the lottery with Bagley is Wendell Carter Jr.  Carter has signed with Mike Seigal of Impact Sports Management.
Four year Duke standout Grayson Allen has signed with  Mitch Nathan of CAA Sports.  He is in good hands in that he represents NBA standouts, Karl Anthony-Towns and Victor Oladipo.
Gary Trent Jr. has signed with Daniell Cantor of FAME.  She is one of the most accomplished female agents who has worked closely with David Falk.  She most recently represented Malcolm Brogdon who played at Virginia and won the NBA Rookie of the Year Award.
Trevon Duval has inked with Raymond Brothers of IAM Sports. Among his clients are Markelle Fultz who was last season's top overall pick.
Duke currently has 20 players in the NBA and if all of last seasons roster players return, the program will have a record 25 guys in the league.  Here is a link of the current players on that list.