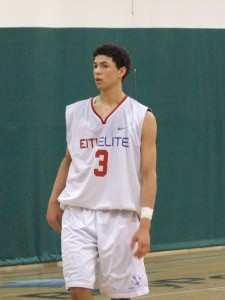 BDN takes a look at how things are going on the recruiting front in our latest detailed update.  If you want to know who the Blue Devils are seriously interested in and their likely strategy, read on.  Join BDN Premium for full site access and be there every step of the way as we cover every major AAU event as warm weather rolls in.  At BDN, we focus in on the players you want to hear about by concentrating only
A lot of talk surrounds Austin Rivers these days, [private] but nothing has really changed.  Duke expects to sign Rivers by the end of summer but as I have stated numerous times, the decision could come sooner and maybe, just maybe, even later.  The bottom line is that Duke has a significant lead and that has been the case throughout the threads which total 50,000 views collectively where people hang on every little blip on the radar.  My suggestion is to sit back and relax and allow this to happen for it is on pace.  The Rivers camp will not make any kind of move until the NBA playoffs are over and that could be in July if they keep winning.
Duke recently reached out to Anthony Davis, a top notch prospect from Chicago, Krzyzewski's old stomping grounds.  They will be taking a good long look at him once they are allowed to take in events.  Andrew and myself will be sure to keep a eye out for him as we get to know him better together.  With a busy AAU tournament schedule coming up, we see no reason in calling him before we see him play.
The Duke staff will also continue to evaluate players they've developed early relationships with. Among those will be Quincy Miller, Marshall Plumlee and Amir Williams. The Blue Devils will be looking at other players as well to see who emerge as the humid days of summer give way to September.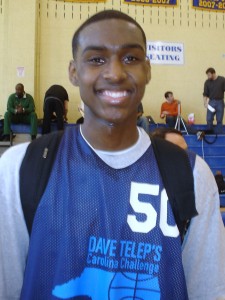 One of the questions I often get is how may players does Duke look to sign in 2011.  The answer is that number could vary from three to five.  Duke is happy having steady swingman Michael Gbinije and ever improving Tyler Adams in the fold and they of course want Austin Rivers as well.  The fourth and fifth guys would come into play of Duke experiences a mass exodus to the NBA.  That is a pretty good possibility for Mason Plumlee and Kyrie Irving could join Kyle Singler and Nolan Smith in the first round.  If Duke somehow defends the title this is almost certain to happen but we all know how hard that is.  Regardless, Duke will have a target on on their backs again in that they are the likely pre season number one team in the country.  Duke will only sign a guard in 2011 if Irving or Curry leave.
The great thing about winning the national championship is that Duke can once again be selective and with another banner season seemingly coming, the Blue Devils will remain hot and in the spotlight.  That means they'll take their time with a bevy of names that will grow in the coming months.   We told you last summer that Duke assistants loved
Alex Murphy's
game and he is a hot name at the moment, but Coach K needs to check out his game. 
Shabazz Muhammad
has impressed them immensely.  It helps that the Team USA training facility is where Duke can keep a close eye on the talented Vegas native.  While some would have you think
J.P. Tokoto
is already a Tar Heel, Duke is not buying that just yet and they are still involved withthe athletic prospect. 
Amile Jefferson
, who Andrew interviewed just last week is also an early name on the radar.  Again, there are other names that will come to light some of which you already know of  and others who will be new when Duke can get their views in July an open period for events.  Duke is not rushing the process with any of the above mentioned names at this time.
I was waiting for some new info but it has been delayed so I'll add an addendum later. [/private]