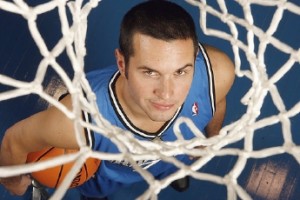 First off, John Wall, the nation's top-rated point guard, has been charged with breaking and entering by Raleigh Police. We'll have more on this development a bit later, but the incident happened on April the 27th and is just now coming to light for most outlets.  Nothing was reported as being taken and sources are saying that the house wasn't occupied.
Former Duke linebacker Michael Tauliliili has signed a two year deal with the Indianapolis Colts.
Another former Dukie, JJ Redick, will have the unenviable task of guarding Ray Allen tonight as the Orlando-Boston series starts.  Redick gave his team a huge lift off the bench and has a great opportunity to shine in a start this evening.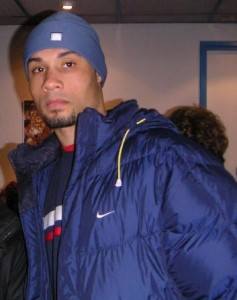 Trajan Langdon and CSKA Moscow fell just short of another Euroleague Basketball title yesterday.  Langdon has been a star across the pond.  I had the pleasure of watching the game on Fox Sports and on the last timeout, the Greek team could be heard in the huddle saying, "Watch "blanking" Langdon."   CSKA comeback falls short