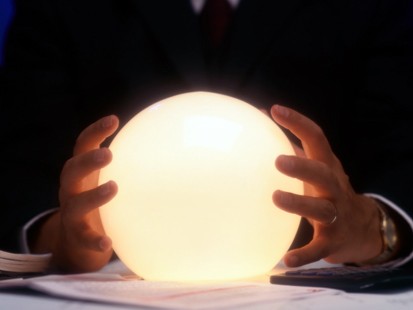 The BDN staff isn't afraid to take on some of the toughest match ups in the country, week after week. Some say the opening week can be the hardest to predict, and let's hope that holds true.
Here are our standings after one week of our college football picks:
T-1 Bob  Green
T-1 Andrew Slater
T-3 Mark Watson (-1)
T-3 Patrick Cacchio (-1)
T-3 Guest (-1)
The week 2 slate is highlighted by Alabama's trip to Penn State to take on JoePa and the Nittany Lions. BYU traveled to Ole Miss and came away with a tough road win last week against an SEC opponent, and will have another challenge as they take on Texas in week two. After some week 1 blowouts, many BCS teams will face their first BCS opponent in week 2, which is always a recipe for an upset. The SEC kicks off their conference season with Mississippi State traveling to defending national champion Auburn, who escaped a week 1 scare from Utah State. The marquee SEC game will feature Steve Spurrier and the Gamecocks traveling to Georgia in what many consider a must-win game for Mark Richt and UGA. The ACC conference opener features an in-state match-up between NC State and Wake Forest. College football is in full swing!
This week, we welcome in veteran Duke writer, Al Featherston.  Al is one of the most knowledgeable folks out there when it comes to Duke and sports in general.  His work can be found at GoDuke.com and the ACC Sports Journal and he writes previews for Blue Ribbon.  Last week, our guest, Bob Harris, tied Patrick and Mark and they are glad somebody stumbled along with them.  Again, we pick the ten toughest games each week, so no gimmes here!
Mark Watson - Duke will try and stave off an Alabama like defeat against Stanford.  When talking the Cardinal, one thinks of Andrew Luck, the nations top QB.  However, Stanford is littered with offensive stars and that'll prove to be the difference. I do think  Coach Cut will right the ship, but it will not be this week.  Duke is simply too young on the defensive front to challenge Stanford.  Stanford 42, Duke 17
Bob Green - Duke will recover from their opening night stumble and play sound fundamental football against Stanford.  The game plan will look to involve Conner Vernon and Donovan Varner early and often as Coach Cutcliffe realizes he has to have the ball in the hands of his primary play-makers.  Unfortunately, the Blue Devils just don't have the horses to compete with the Cardinal so they come up short and fall to 0-2.  Stanford 47, Duke 24
Patrick Cacchio - The Blue Devils will put together a better effort than in week one, but it will still come up woefully short against #6 Stanford. Andrew Luck will pick apart the Duke secondary with his deep group of talented receivers, particularly at tight end, which will cause significant match-up problems. With a banged up group of running backs, Duke will have to try to stretch the field and use some tricks to move the ball consistently against a Stanford defense that has yet to give up a touchdown. Expect a slightly more competitive game than a year ago against Alabama, but the Blue Devils ultimately won't be able to keep it within three scores. Stanford 45, Duke 16
Andrew Slater - While targeting primarily WR Chris Owusu and TE Coby Fleener, marksman QB Andrew Luck should have a field day with the Duke defense and look to develop some Heisman highlights. Given the likely blowout, Stanford will be able to work in some of its young receivers and get them reps against BCS competition. Defensively, they continued last year's stout run defense (120 yds per game) by limiting their opening week opponent San Jose St. to 27 yards on the ground. Against Duke's banged up running back corps, the Cardinal staff will be able to concentrate on using LB Skov and SS Howell to mitigate the impact of Duke's relatively good receivers. Stanford 38 Duke 17
Al Featherston - I'd like to think it will be closer, but after last weekend, it's hard to be optimistic ... I think the Duke offense will have some success, but I don't see how the Blue Devil defense can even slow Andrew Luck and company. The best hope is that there will be enough positives in this game to carry Duke's young players into the next week's game with a beatable Boston College team. Last year's loss to Alabama left the staff and the team shell-shocked -- it showed the next week against Army. It's hard to imagine an upset -- it would be monumental, the biggest Duke win since Clemson in 1989. More realistic would be a better showing than against Alabama last year. Stanford is where Duke wants to be ... but the Cardinal are 3-5 years ahead of the Devils in the climb toward the top.   Stanford 47, Duke 24