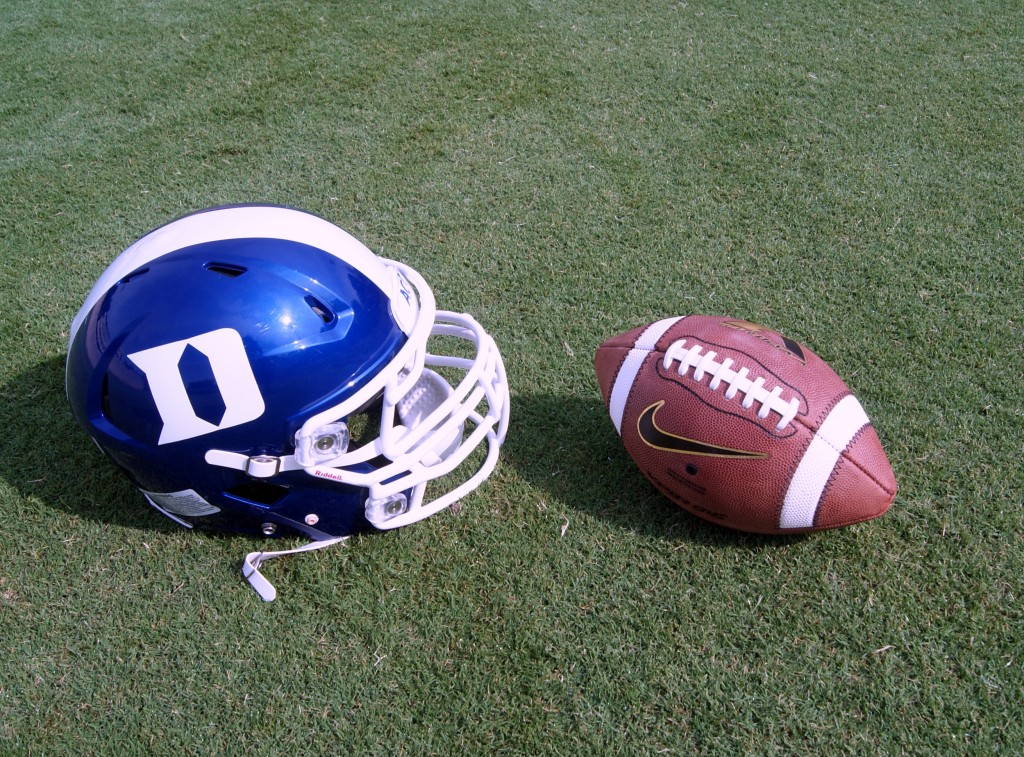 Welcome back Blue Devil faithful to Friday Night Lights Edition No 5 where Blue Devil Nation keeps you updated on the high school gridiron action for future Blue Devils and recruiting targets. Duke is still looking to add a running back to their 2015 class so this update will start with running back action.
Nyheim Hines rushed for 202 yards and four touchdowns as Garner defeated West Johnston 56-14 to improve to 5-1 on the season. Additionally, Hines returned a kick-off 75 yards for a touchdown. He has rushed for 1,135 yards on the season.
Ruben Garnett rushed for 120 yards and a touchdown as Aquinas won their 20th straight game 31-6 over Hancock Central. Garnett's touchdown run was for 16 yards in the 2nd quarter.
Trai Sharp sprained his right ankle on his second carry of the game and did not return to action. Carrboro lost to Randleman 27-20.
Turning to a couple of 2016 targets, Elijah Deveaux ran for 196 yards including a 48 yard touchdown as Charlotte Christian defeated Charlotte Latin 30-20.
Antonio Williams rushed for 310 yards as North Stanley defeated North Moore 42-9.
Wide receiver commit T.J. Rahming recorded seven catches for 90 yards including a 16 yard touchdown reception as McEachern defeated Marietta 37-23.
Wide receiver commit Aaron Young recorded six catches for 88 yards and two touchdowns but Murrieta Valley dropped a 38-35 decision to Elsinore.
Wide receiver commit Keyston Fuller and the Griffin Bears were idle on Friday night but here is a link to a nice article on the team's 5-0 start.
Wide receiver commit DePriest Turner, who plays quarterback for his high school team, rushed for three touchdowns and passed for another as Murphy defeated Davidson 27-14. Turner's three rushing touchdowns covered 24, six and 11 yards, while his touchdown pass went for 28.
Quentin Harris threw a 16 yard touchdown pass to lead the Taft School to an 8-6 win over Trinity-Pawling.