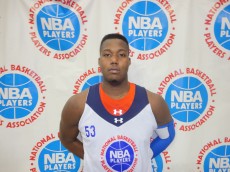 BDN Premium has been very active on the recruiting trail of late and one of the kids we talked to was Robert Carter.  The front court propsect made for a good interview and with that said we share a portion of our complete interview which appeared in our subscription section last week.  Without firther ado, five questions with Robert Carter.
I'm from ACC Country.  Are any of those schools involved with you?
Yeah, yeah, all of them.  I've always liked the ACC and it's one of the best conferences in college basketball.  If you really want to get to the next level it's a league you want to play in.
I suppose some feel Miami has the inside track since your Dad played there?
I like Miami and they have been on me for a long time.  But we'll see how things go and all.
What about Duke?
They're good.  I mean they're one of the best schools in history and anytime they start recruiting you, you have to take a look at them, even … even if you don;t like them.  I like them but …
Yeah, they're sort of like the Yankees in that some like them or hate them.
Even if you do, you have to look into them because they're Duke University and one for the best and it may be the best situation.  I'm looking into them.  I mean, Nate James, he called me and we talk about it and they said they were going to be out there watching me this spring.
They just added Jeff Capel to the staff …
Oh yeah.  He's been calling me.  You see he was recruiting me at Oklahoma and when he came over to Duke he started or told them how much he liked me and they or he is now recruiting me for them too.