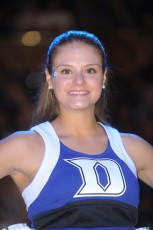 Welcome to the Thanksgiving week Monday Musings where BDN of course, hopes all of you have a great holiday.  Duke takes on Tennessee in just a few hours to open the loaded Maui Classic and Terry Rains is in place to bring us coverage.  This is also the last game of the football season where the Blue Devils travel to North Carolina.
Aloha!  Maui begins with Tennessee
Duke gets it underway on the islands starting at 5:30 this afternoon when Duke takes on what will be their easiest opponent in Maui Invitational in Tennessee.  The Vols come into the game 2-0 riding the play of Trae Golden but they will be hard pressed to keep Duke from facing the winner of Memphis and Michigan.  Duke will either face the methodical style of the Wolverines or the crazy athleticism of Memphis.  You can bet I will be tuned in to see who wins this clash of two styles and for the record, I think Memphis would be a very difficult matchup for Duke.  The Tigers are loaded with quickness and are athletic and have just the kind of team that could trouble Duke this season.  Of course, Michigan took Duke to the wire last season and have all but one key player back, so either way, should Duke get past the Vols, they will have one heckuva match up awaiting them.
Fans and coaches will learn more about the team
By the time the dust clears on the tournament, we'll all know a lot more about this seasons team which is both young and a work in progress.  No matter who Duke faces past the Vols, they will be one of the nations best teams and this will present a great early season challenge.  And for those of you that haven't looked ahead, the Blue Devils will take on  #2 Ohio State in Columbus after the invitational.  It has been a long time since the Blue Devils faced such a challenging schedule and with a young team, a loss is certainly on the horizon.  If Duke comes out of Maui undefeated it will be a great feat and one that will have them firmly set in the top 5 teams in the country.  What I will be watching is how this team responds to adversity and close games.  Can they close with a lead or will they wilt under the pressure of a game time possession.  That's what makes watching the games so much fun.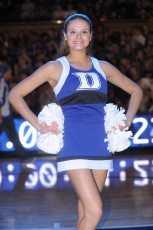 Stepping up
Who will step up for Duke next?  Coach Mike Krzyzewski has made it clear on more than one occasion that different players will step up for the Blue Devils in certain games.  Andre Dawkins did so in New York and Mason Plumlee in the last outing, so will it be Austin Rivers this time?   Who knows, but in reality Duke is looking for consistency and a couple of players to blossom into bonafide stars.  And for the record, Austin Rivers despite being a true freshman has been very consistent on the offensive end as has his backcourt mate, Seth Curry.
Recruiting never sleeps
BDN Recruiting Analyst Andrew Slater has been checking out Duke prospects Noah Vonleh and Nerlens Noel among others in holiday recruiting events and we'll be hearing a lot more about that later in the week.
One game can redeem a season
Duke Football has been improving, just not at the speed many had hoped for.  When you look at the success of Virginia and Wake Forest, two teams the Blue Devils were supposed to be right there with this season, it cannot help but make one wish that there were more than 3 wins on the ledger.  The Richmond loss still haunts as do other close contests and until Duke gets a win, frustration is just that, frustration for both the staff and the fan base.  One may look at the Boston College game as a break through win on the road this season, but they could cure many ills finding a way to finally beat their arch rival UNC.  A win on the road in Chapel Hill would erase a lot of the frustration and be a great starting point for next year when Duke returns pretty much everybody save a couple of defensive studs.  Duke opens as a 13 point underdog and it will not be an easy task in that the Tar Heels are tough on the fronts.  But if they could find a way to win, it would be a huge one and bring about some major belief to what has been a disappointing season.  Here is to hoping the Duke team believes it can win and plays with heart and a reckless abandon in the finale.
Be safe out there Blue Devil Nation and eat mo' turkey!