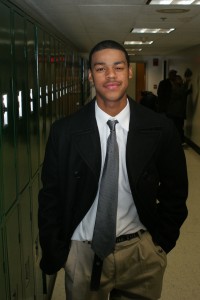 The holiday season is upon us and arriving with it are numerous high school basketball tournaments including the Iolani Classic in Hawaii, the City of Palms Classic in Florida, and the Chick fil A Classic in South Carolina. In this edition of High School Hoops, Blue Devil Nation keeps you updated on all the tournament action by providing links galore to game recaps, box scores and video clips. [private]
At the Iolani Classic, in Honolulu, Quinn Cook was named the tournament Most Valuable Player as Oak Hill won the tournament with a 4-0 record. He scored 22 points and dished out five assists as Oak Hill defeated Montverde 58-44 in the championship game. Here is a link to another championship game recap.
Cook led Oak Hill over Moanalua 108-33 with a 17 points 16 assists double-double performance in opening round action. Here is a video clip of the game action.
In the quarterfinals, Cook scored 31 points and dished out seven assists as Oak Hill defeated host Iolani Raiders 81-53. Oak Hill defeated Dr. Phillips, 81-51, in the semifinals.
The City of Palms Classic in Ft. Myers, Florida provided plenty of action for Duke commits and recruiting targets. Austin Rivers, Marshall Plumlee, Shabazz Muhammad, Alex Murphy and Kaleb Tarczewski were all in action at this tournament. Duke Head Coach Mike Krzyzewski and Associate head Coach Chris Collins were present in Florida checking out the prospects.
Austin Rivers headed into this prestigious tournament looking to earn a championship as Winter Park's previous best finish was 3rd Place. However, it wasn't to be as Winter Park finished in 4th Place after losing to Milton, 63-62, in the semifinals, and to Mater Dei, 84-66, in the 3rd Place game.
Rivers was named to the All Tournament team after scoring 28, 42, 25 and 28 points in four games for an average of 30.75 points per game. Winter Park defeated Riverside Academy, 75-63, in the opening round and Dwyer, 76-64, in the quarterfinals.
Christ School won two games and lost two games in the tournament. Marshall Plumlee recorded 11 points, 14 rebounds and five blocks double-double in a 77-62 victory over Christ The King. In a 59-54 loss to Mater Dei, Plumlee scored nine points, while he scored five points, grabbed eight rebounds and blocked six shots in a 73-61 win over Whitney Young. In their fourth tournament game, an 86-77 loss to Dwyer, Plumlee scored 12 points.
Plumlee also won the tournament dunk contest. Here is a video clip of his performance.
In games last week, Plumlee recorded two double-doubles with 14 points and 10 rebounds, and 11 points and 14 rebounds. Christ School won both games.
Shabazz Muhammad and Bishop Gorman HS played three games at the City of Palms winning once and losing twice. Muhammad scored 19 points as Bishop Gorman defeated North Port 62-48 in their opening game. Bishop Gorman lost to Dwyer, 72-63, and to Riverside Academy, 59-51. Muhammad scored 31 and 29 points, respectively, in those two losses.
St. Mark's played two games in the Signature Series division of the City of Palms tournament. They dropped their first game, 65-41, to Academy of New Church. Kaleb Tarczewski scored 10 points and grabbed eight rebounds, while Alex Murphy was held to four points. Murphy was whistled for four personal fouls so his playing time was limited to 22 minutes. In the second game, St. Mark's defeated Westchester Country Day, 81-36. Murphy scored 18 points and Tarczewski added 13. St. Mark's outscored Westchester 51-10 in the second half.
At the Chick fil A Classic in Blythewood, South Carolina, Benedictine struggled to a 4th Place finish in the Classic I Bracket. Benedictine went 1-2 at the tournament with Mike Gbinije scoring 18, 22 and 21 points in the three games.
In the opening round (quarterfinals), Benedictine defeated Charlotte Christian 53-41. In the semifinals, United Faith defeated Benedictine 71-61, and in the 3rd Place game, Benedictine lost to Norcross 54-43.
Moving on from the tournament action to some general links, here is a report from last week on St. Mark's teammates, and Duke recruiting targets, Alex Murphy and Kaleb Tarczewski. Scroll down to the middle of the article to find the germane verbiage.
Here is a nice article from the Atlanta Journal-Constitution on Coach Krzyzewski's visit to observe Tony Parker, while the Las Vegas Sun has a similar article on Coach Roy Williams' watching Shabazz Muhammad.
The Chicago Tribune weighs in with this article on 2013 prospect Jabari Parker. Parker had a nine points, five rebounds, two blocks and two steals stat line as Simeon routed Lew Wallace 85-38 on Thursday night. [/private]