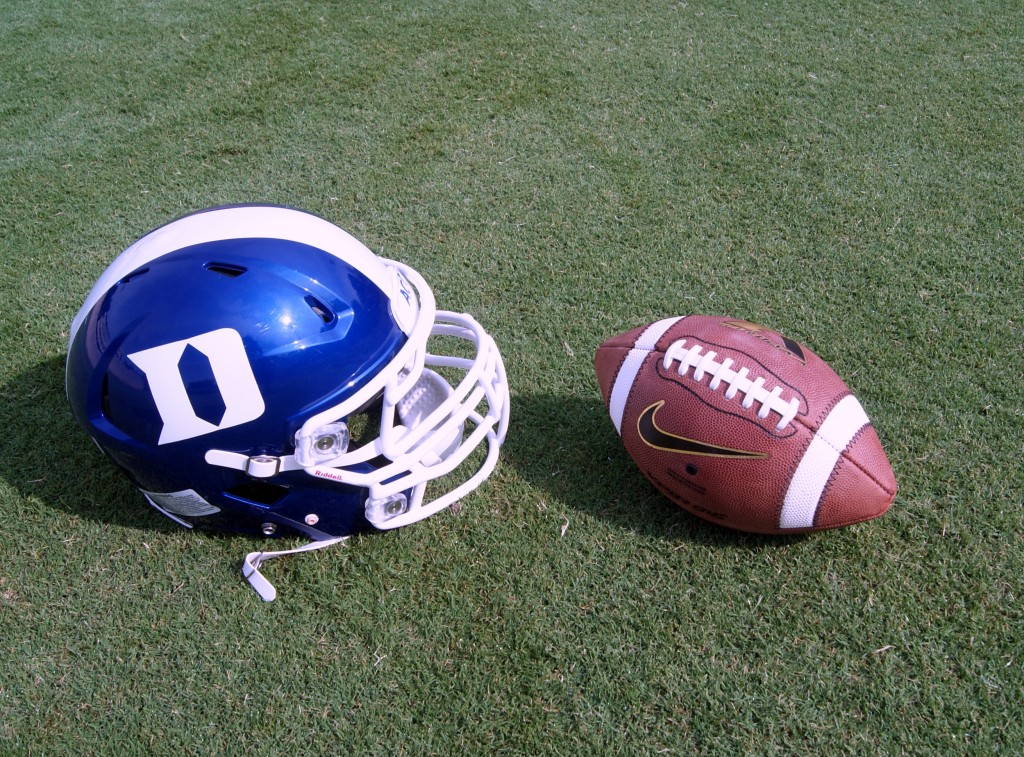 The regular season is starting to wrap up for many high school football teams across the nation, which means play-off action will be starting soon. This week's edition includes updates on both 2015 and 2016 verbal commits and prospects. Blue Devil Nation encourages readers to click on the links provided to read full articles on the game action.
Friday Night Lights: 2014 Edition No. Seven starts off by taking a look at the Class of 2015 running back prospects:
Nyheim Hines rushed for 134 yards and two touchdowns as Garner defeated Knightdale 28-7. Duke Head Coach David Cutcliffe was in attendance at the game watching the four star running back prospect. Running back remains the top position of need for the Blue Devils 2015 recruiting class.
Albert Funderburke did not have an enjoyable Friday night as his Sun Valley team was shutout by Weddington 34-0.
Ruben Garnett rushed for 117 yards and two touchdowns in the 1st half as Aquinas routed Warren County 43-14. Garnett ran 34 yards for a touchdown in the 1st quarter and added a one yard touchdown in the 2nd quarter.
The following updates are on Class of 2015 commits:
Aaron Young had 86 yards receiving and two touchdowns as Murietta Valley defeated Chaparral 21-14 in double overtime. Young's four yard touchdown reception was the game winner.
Keyston Fuller caught three touchdown passes as Griffin dominated Pike 57-7. Fuller's three touchdown receptions covered three, 13 and 21 yards. Fuller has caught eight touchdown passes this season.
Quentin Harris racked up the statistics on Saturday afternoon completing 27 passess for 332 yards and three touchdowns to go along with 62 rushing yards, on 13 carries, but Taft School lost to Salisbury 63-28. Taft's record falls to 1-5 on the season.
DePriest Turner threw a 64 yard touchdown pass and ran for a second score in a losing effort as Fairhope downed Murphy 54-30. Turner finished the game with 154 yards passing and 117 yards rushing. Turner is committed to Duke as a wide receiver.
This edition of Friday Night Lights closes out with a look at a couple of 2016 players:
Class of 2016 running back commit Elijah Deveaux scored two touchdowns on runs of 25 and 10 yards as Charlotte Christian defeated Ravenscroft 44-0.
Brandon McIlwain, a 2016 quarterback prospect, rushed for 125 yards and four touchdowns, in addition to passing for 381 yards, but his Council Rock North team fell to Quakertown 48-32.