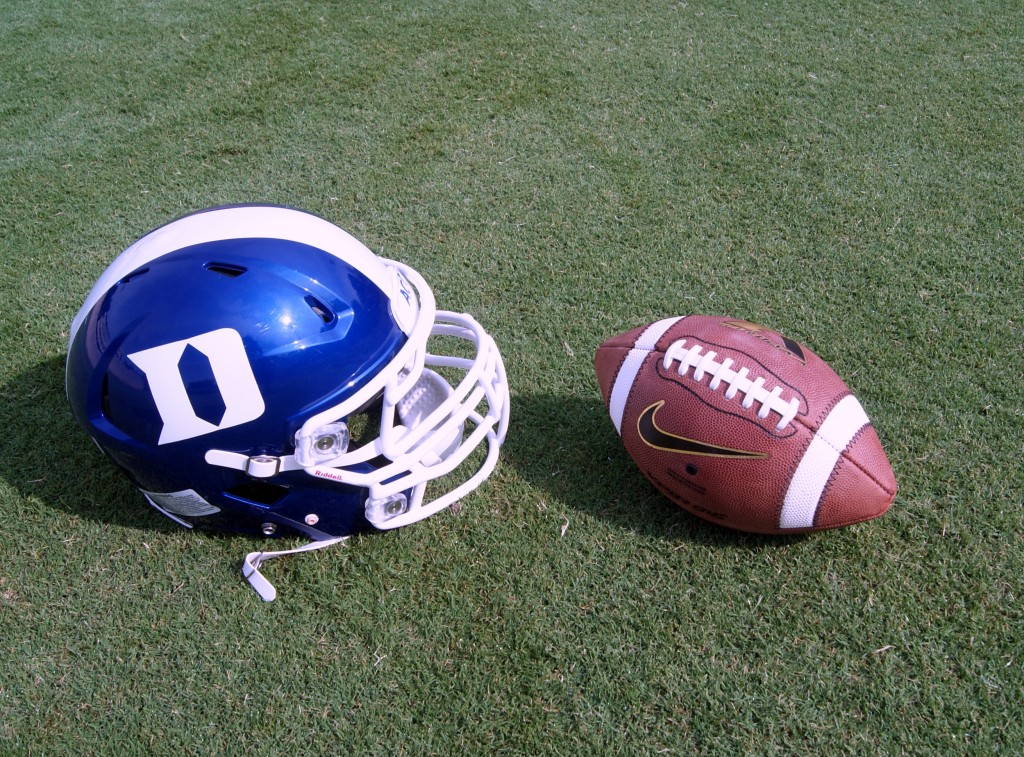 Welcome Blue Devils faithful to Edition Number Three of Friday Night Lights where Blue Devil Nation keeps its readers up to date on the high school performances of future Blue Devils and recruiting targets. As readers take in the updates, Blue Devil Nation encourages all to click on the links, read the articles and view the video clips.
This week's update starts off in Alabama with a big offensive performance from a future Duke defensive player.
Quarterback Keith Washington rushed for 269 yards and two touchdowns on 23 carries to lead Prattville to a 43-23 victory over Gulfport. Washington's touchdown runs of 24 and 19 yards both came in the 4th Quarter. He also threw two touchdown passes in the game including one for 79 yards. Washington has committed to Duke as a defensive back.
Out in California, Tyler Petite recorded three receptions for 133 yards and two touchdowns as Campolindo defeated Menlo-Atherton 35-3. Petite's two touchdowns receptions were for 44 and 66 yards.
Moving back to the Southeast and Georgia action:
Keyston Fuller caught a 78 yard touchdown pass on the first play from scrimmage as Griffin defeated Burke County 36-22.
T.J. Rahming had five catches for 64 yards but McEachern fell to 0-2 on the season with a 28-20 loss to Buford. McEachern was nationally ranked in the preseason; however, their running game is struggling due to the loss of running back Taj Griffin to a torn ACL in the season opening game. Griffin is committed to play his college ball at Oregon.
Rasheed Roundtree scored on a 65 yard return of a blocked field goal attempt as Lakeside defeated Richmond Academy 35-0. Roundtree is a 5 Star Safety from Augusta, GA who holds a scholarship offer from Duke and many other programs.
Concluding with running backs from the Old North State:
Nyheim Hines cut his list to seven schools this past week and then went out and rushed for an impressive 235 yards and four touchdowns to lead Garner to a 63-13 rout of Broughton. Hines touchdown runs went for 44, 59, 24 and 66 yards. Hines carried the ball eight times so he averaged over 29 yards per carry. Hines has rushed for 585 yards and nine touchdowns on the season. Here is a video clip of his performance.
Reggie Gallaspy rushed for 276 yards and three touchdowns as Southern Guilford defeated Southeast Guilford 38-16. Gallaspy has rushed for 758 yards and 10 touchdowns on the season. His three touchdown runs this week covered 72, 10 and four yards.
Sun Valley's Albert Funderburke was held to 90 yards rushing on 23 carries as Rocky River defeated Sun Valley 21-14.
Trai Sharp rushed for 158 yards and a touchdown but Carrboro fell to Chapel Hill 41-19. Sharp's touchdown run covered nine yards.
That's a wrap for this week. Be sure and check back each and every week throughout the season to stay abreast the latest Duke Football recruiting news.