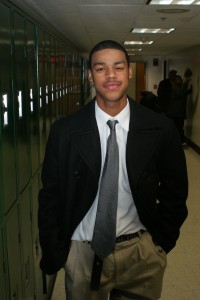 Team USA traveled to Mendoza, Argentina for the FIBA Americas U16 Championship and brought home the Gold Medal with a dominating performance which featured balanced scoring. Four players averaged double digit points, over the five games, led by Brad Beal who averaged 19 points per game. Johnny O'Bryant led the team in rebounding with 9.8 per contest, while point guard Quinn Cook averaged 5 assists. Going undefeated over five games, Team USA broke the century mark in all five victories and averaged 113 points per contest.
In the Gold Medal Game, the USA defeated host, and Group B first place finisher, Argentina 101-87. The game was close early but the United States opened it up to take a 50-36 halftime lead and then opened the second half with an 8-0 run. Brad Beal led the USA in scoring with 26 points, while James McAdoo hauled in 12 rebounds and Quinn Cook dished out five assists. Cook and McAdoo added 22 and 20 points respectively. Argentina qualified for the Gold Medal game with a 66-58 victory over Venezuela in their semi-final game.
In the Semi-Finals against Group B second place finisher Canada, USA jumped out to a 14 point first quarter lead, but Canada outscored the USA by five points in the second quarter cutting the halftime advantage to nine at 57-48. The second half was all Team USA as they blew open the game with a 30-5 run and went on to defeat Canada 126-78. James McAdoo (19 points/11 rebounds) and Johnny O'Bryant (10 points/12 rebounds) both recorded double-double performances. Quinn Cook had a team high five assists to go along with 15 points.
During Round Robin play, the USA dominated Group A by winning their three games by an average 35 points including a 28 point victory over Brazil, a 26 point victory over Argentina, and a 52 point victory over Puerto Rico. In the opening game against Brazil, Adonis Thomas paced the United States with a 21 point performance featuring making 4 of 5 from behind the 3-point arc. The second game against Venezuela saw point guard Quinn Cook explode for 22 points. In the victory over Puerto Rico, six U.S. players scored in double figures and all 12 scored.
The U16 National Team is coached by Don Showalter of Mid-Prairie High School (Iowa). Showalter is being assisted by Herman Harried of Lake Clifton High School (Md) and Kevin Sutton of Montverde Academy (Fl). International competition provides an opportunity for young men to represent their country and develop their basketball skills in a structured environment. Full tournament coverage including game summaries, box scores, and photo galleries is available at the USA Basketball and FIBA Americas websites.
The United States, Argentina, and Canada qualified to compete in the FIBA 2010 U17 World Championship in Hamburg, Germany, in July 2010.